Mark your calendar
Take the Fifth
Cinco de Mayo happenings are plentiful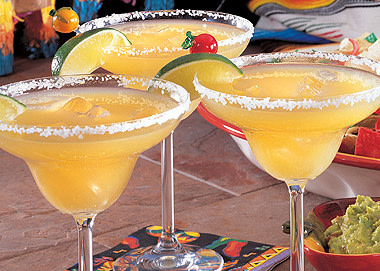 Happy Cinco de Mayo drinking buddies! (It's also my birthday but that's not important—unless you're shopping for presents!) It's another damp day here in Puddle Town—but if we let every drop of moisture dampen our celebratory spirits, we would be a community of crabby old ladies with yappy little dogs that sit inside all day watching The 700 Club. And that can't happen on my watch! So here's an assortment of fiestas, fetes, and fun blowing up somewhere near you.
• The fiesta grande is the annual Cinco de Mayo festival at Tom McCall Waterfront Park, a nonstop tilt-a-whirl of food, fireworks, music, crafts, dance—and wrestling! On Saturday and Sunday a half-dozen masked luchadores will lay the smack down alongside six less exotic grapplers from Portland. If you've not witnessed the spectacle that is Mexican wrestling, you're in for a high-flying display of aerial artistry. Here's a sample!
• A different sort of eye-catching excitement is in store at Dames and Games at the Bossanova, where some beauteous burlesque babes will be shaking and shimmying, and guests can play Loteria (the Mexican version of bingo) for an assortment of enviable prizes.
• Tomorrow, Dude wannabes can don their most radiant robes and head over to the Bagdad Theater for Cinco de Lebowski, the annual gathering of Lebowski Achievers, for a screening of The Big Lebowski hosted by podcast poobahs Cort and Fatboy.
• Hop on the bus, Gus. Portland's Queen of the Scene, Jen Lane, will be conducting another madcap tour of local drinking establishments on the Cinco de Drinko del Seis on Friday night. The Bar Pilot has taken this trip on a number of occasions resulting in many fond memories that I can't recall.
• Keep your mind out of the gutter! Win a passel of prizes by throwing strikes at Grand Central Bowl's Cinco de Mayo fiesta.
Eat and Drink Specials
• Mexican beers for $2 all day at Olé Olé.
• Oba will be hosting a huge party with flamenco dancers, art, music—and the $5 cover includes two drink tickets for margaritas!
• Tear into tacos and fine farmhouse ales at the Hop & Vine.
• It's $5 margaritas at all Bruce Carey restaurants.
• Win $50 at the Dixie Tavern's hot pepper-eating contest. And watch out for the giant beer can piñatas!
Buene suerte, amigos!