ON THE SCENE
IPNC Walks it Out
The International Pinot Noir Celebration brought the area's top sips to Portland's Central Eastside restaurants to kick off the sunny season.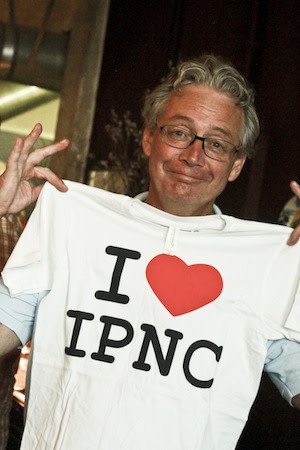 The good people behind Oregon wine country's annual International Pinot Noir Celebration sure made the most of yesterday's glimpse of summer. The IPNC Pinot Walkabout brought out over a hundred Portland wine lovers for a Central Eastside food and drink relay race – fifteen of the area's top Pinot pourers were paired with nibbles from Beaker & Flask, Noble Rot, and Simpatica Dining Hall. Tasters were encouraged to stroll between the neighborhood restaurants, and some of the area's big names in wine and food were seen sipping their way through the afternoon. Check out our photos of the fun below!
If you missed the Walkabout, there are still tickets available for Passport to Pinot on Sunday, July 31. All 70 participating IPNC wineries will pour for Oregon's largest outdoor wine tasting, and fifteen of the northwest's top chefs will offer up summery pairings. This year's Passport to Pinot chefs include Genoa's David Anderson, Bar Avignon's Jeremy Eckel, Ken's Artisan Bakery's Ken Forkish, June's Greg Perrault, and many more. For ticket information, head over to the IPNC website.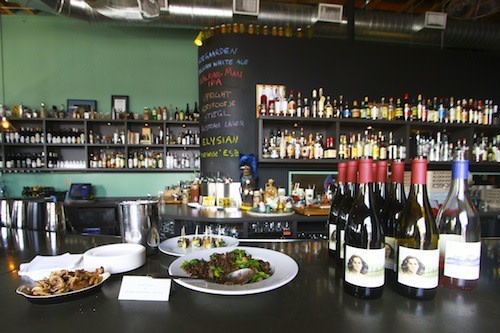 Beaker & Flask's bar hosted Adelsheim Vineyard, Amity Vineyards, Archery Summit, Bethel Heights Vineyard, and Erath wines. The event was a casual opportunity for wine lovers to get the inside scoop behind their favorite wines.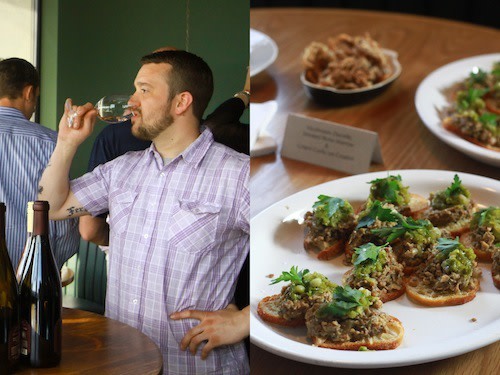 Beaker & Flask chef Benjamin Bettinger prepared plenty of treats for the afternoon's revelers – saving time to try the wines for himself. Highlights included the smoked bone marrow and green garlic crostini and crispy pig ear snacks.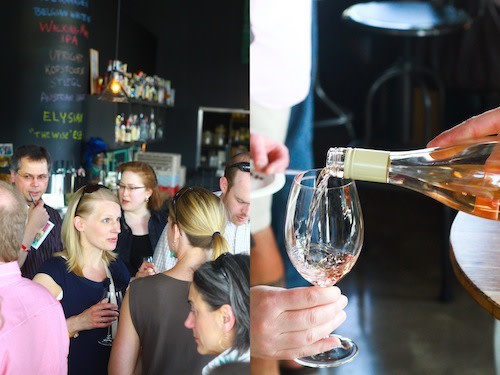 As the temperatures climbed and walkers worked up a sweat, Bethel Heights Vineyard's 2009 Pinot Noir Rosé was a definite hit among the offerings at Beaker & Flask.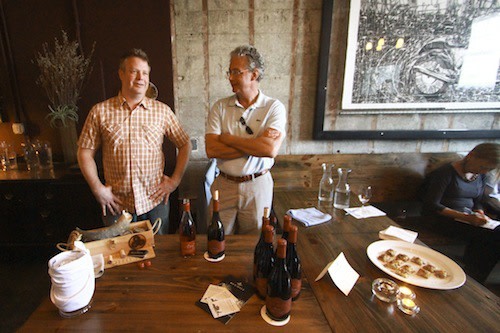 Simpatica hosted Rex Hill (that's Mike Willison and Bill Hatcher of Rex Hill above), Sokol Blosser, Soléna Estate, Stoller Vineyards, and Yamhill Valley Vineyards wines.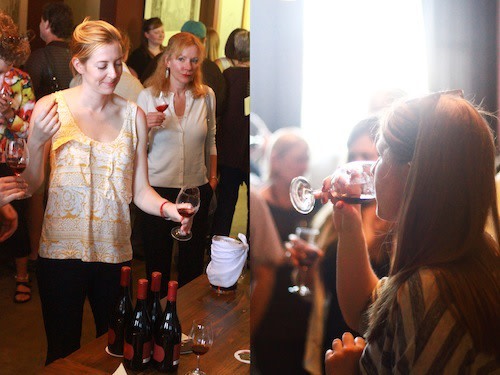 Tasters received their own wine glass at every stop and were given 45 minutes to make their way around the room. After chatting and sipping through five wines at every stop, attendees were guided to the next location.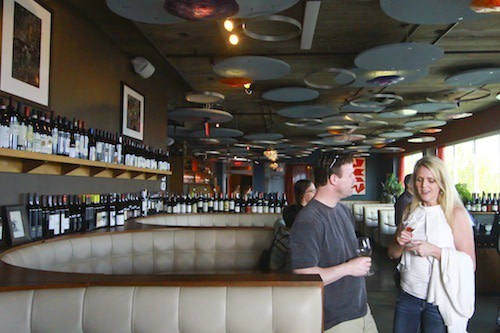 Noble Rot's wine bar reputation and gorgeous views made it a natural stop on the tour. The rooftop restaurant hosted Elk Cove Vineyards, The Eyrie Vineyards, Lemelson Vineyards, Ponzi Vineyards, and R. Stuart & Co. wines.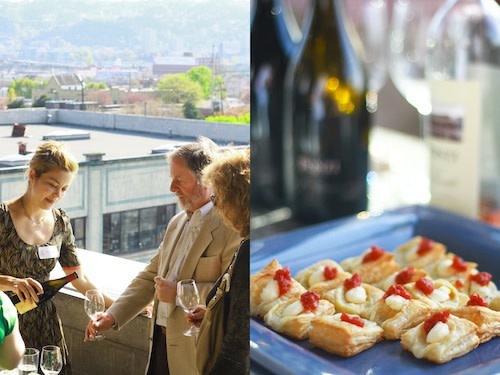 Nobel Rot easily made the most of the sunny day, with expansive views of the Willamette River, downtown Portland, and the West Hills adding to the beauty of the afternoon.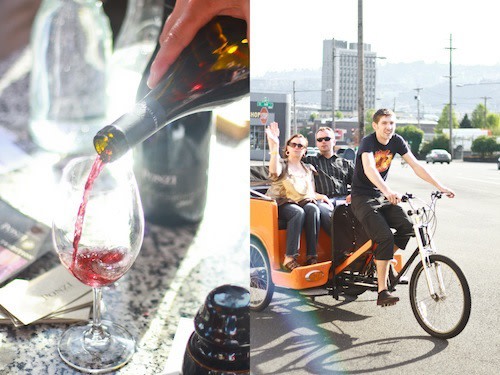 PDX Pedicabs were on call to bring wine lovers from Point A to Point B. The Central Eastside tourism board should look into making these free all the time – or at least on gorgeous sunny Sundays!
All Images © Allison E. Jones