HOMETOWN PRIDE
Gabriel Rucker, Andy Ricker Bag Beard Awards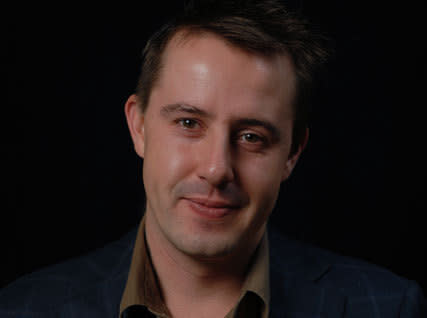 Portland's food revolution officially moved out of the underground on Monday evening, when two do-it-yourself cooks nabbed prestigious chef awards.
In his fourth time in the ring, Le Pigeon's Gabriel Rucker knocked out tough national competition and won one of the most coveted James Beard awards: the Rising Star category, aimed at hot-shots under 30. Rising star chefs are often under the wings of superstars like Thomas Keller and David Chang, far removed from Le Pigeon's small operation on gritty East Burnside.
Shortly after Rucker accepted his award in New York, Pok Pok's Andy Ricker was named Best Chef Northwest. Ricker, who has emerged as the country's foremost authority on Asian drinking foods, bested his close friend, Grüner's Christopher Israel, a founder of modern Portland cuisine at Zefiro (where Ricker was once a line cook), Nostrana's Cathy Whims, and Seattleites Matt Dillon (Sitka & Spruce) and Ethan Stowell (Staple & Fancy Mercantile). Stowell was handicapped by several national critics as the frontrunner, but Ricker has surged on the national scene this year.
By phone, Rucker sounded typically unruffled but also a little shell-shocked. "We're just sitting here reminiscing about old times, like when we were drinking beer out of coffee steamers," said Rucker, sharing the victory with trusted right hand Erik Van Kley, his collaborator since the beginning. Rucker, known as a playful trickster, admitted he felt nervous leading up to the announcements, and mostly felt relieved.
But for Pok Pok's Ricker, the win signaled a new day for the food world. As he put it: "Portland is in the house!"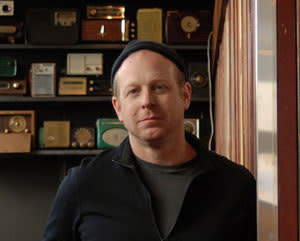 What does winning a Beard award mean? For most chefs, it's a life changer. "I remember Vitaly [Paley] saying it meant so much business-wise," says Cathy Whims, a finalist for several years running. "You start a business, you struggle for years, so it's hard not to want it." Even being a finalist, says Whims, "puts you on the food tourist map" and helps the bottom line.
Philippe Boulot won Best Chef Northwest in 2001 during his early years at the Heathman. He likens it to being crowned Miss America. "Nothing can prepare you for the onslaught of national media attention," says Boulot. "Outside of Portland, it's a very big deal. You're suddenly representing the region. You're put in the spotlight all the time. Suddenly it's 'what do you have to show us?' You have to be ready for that title"
Other past Portland winners Vitaly Paley (Paley's Place), Greg Higgins (Higgins Restaurant), and Cory Shreiber (formerly of Wildwood) share a commonality. They are pioneers in Oregon's farm-to-table scene. They are working in white tablecloth restaurants. They have formal training.
Ricker and Rucker are signs of a generational sea change, akin to "Pulp Fiction" helping independent film earn the clout once reserved for mainstream Hollywood. After all, Pok Pok grew from a handmade shack, made by a self-taught cook unleashing a menu of authentic Southeast Asian street food completely free of easy sells. Le Pigeon, run by a culinary school dropout, feels like an underground dinner party on most nights, with highly original, off-the-cuff food at half the prices commanded by most award-winning chefs.
How will Portland respond in the long run to all the awards, to the endless Tweets from visiting food writers? Nearly every high-profile chef is fielding calls, franchise offers, or cookbook deals. Right now it tastes sweet and triumphant. I just hope we keep our heads and our hearts.
More Beard awards for local writers:
Best Baking and Dessert Book: Good to the Grain: Baking with Whole Grains by Kim Boyce. A newcomer to Portland, Boyce bakes fantastic treats for local coffeehouses such as Ristretto Coffee Roasters and Coffeehouse Northwest.
Reference and Scholarship: Salted: A Manifesto on the World's Most Essential Mineral, with Recipes by Mark Bitterman. Find Bitterman's curated salt collection at The Meadow on North Mississippi.