ON THE SCENE
Pourings and Pairings
The 7th annual Portland Indie Wine and Food Festival brought together top names in Oregon wining and dining.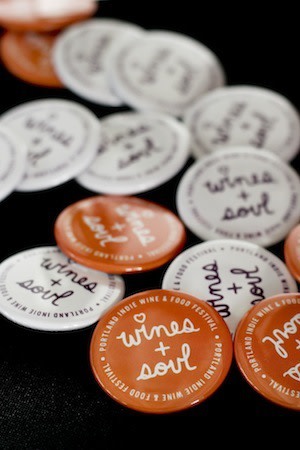 Saturday may have been gray, but Oregon's craft wineries brought the sunshine in liquid form. More than 500 wine lovers from around the country filed into the Bison Building in Northeast Portland for the seventh year of the Portland Indie Wine and Food Festival. It was a true marathon for the taste buds, with over 50 small-production wineries pouring a selection of their wines and 15 of Portland's top restaurants offering signature dishes, including Nostrana, Ned Ludd, The Country Cat, Beaker & Flask, Biwa, Cheese Bar, Clyde Common, Irving St. Kitchen, Metrovino, and St. Jack.
Full disclosure: I managed the Indie Wine Festival's blog and social media campaign this year, and had the pleasure of interviewing many of the participating winemakers. This state is full of passionate, creative, world-class wineries – from the Columbia Gorge and the Rogue River to right here in the Willamette Valley – and each one has a story to tell. I wholeheartedly encourage you to head out and discover some of these great wines and wine stories around Oregon – you can find a full list of this year's Indie wineries here.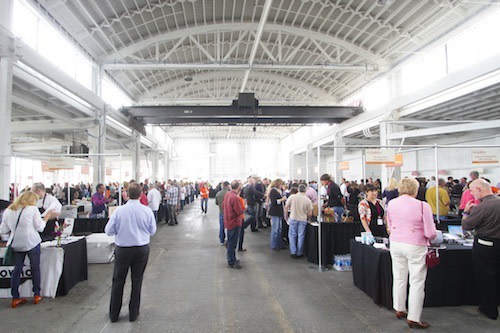 Row after row of the best of Oregon's small wineries kept festival guests' wineglasses full. This year was an "Alumni Festival," which means attendees from the 2005-2010 Indie festivals were invited to return for a Best Of celebration of Oregon wine, joined by 14 new wineries.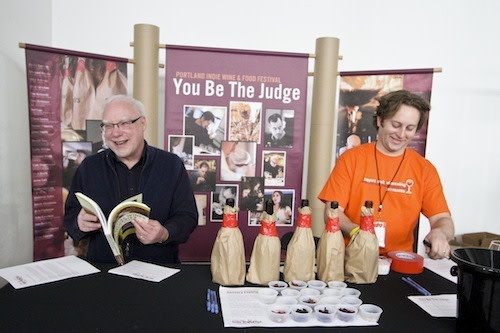 Cole Danehower (left), author of Essential Wines and Wineries of the Pacific Northwest and co-publisher of Northwest Palate magazine, sampled hundreds of wines to select the 14 new wineries featured at the festival. He also helped set up a blind tasting for festival attendees to test their own palates.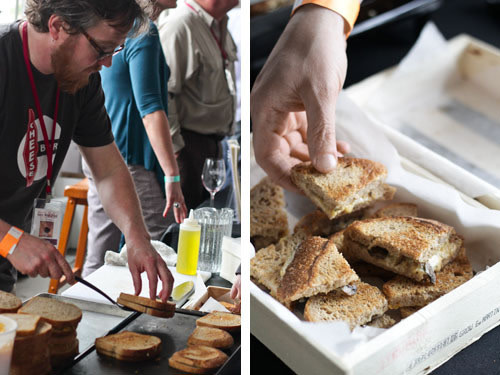 Steve Jones of Southeast Portland's Cheese Bar served up gooey grilled cheese mushroom duxelle, putting a new spin on the typical wine and cheese pairing.
Portland restaurant newcomer Riffle (debuting in Northwest Portland soon) offered brilliantly-colored beet-cured Chinook salmon with bacon aioli on hazelnut bread.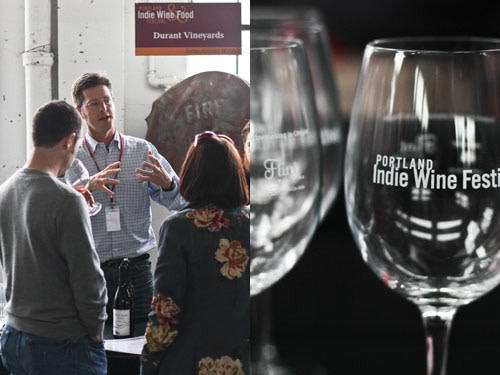 Since the competition and festival began in 2005, Indie has launched many undiscovered wineries into the spotlight. Many have gone on to earn top scores from major wine media and have grown into Oregon's most talked about wine brands.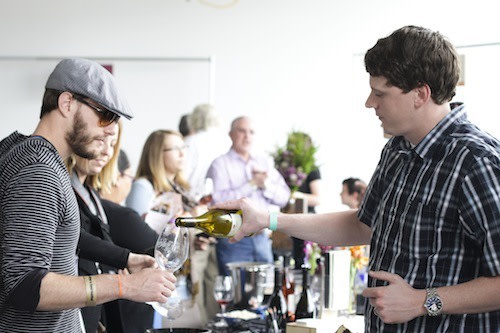 Entrance to the Indie Wine festival is limited to wineries making less than 2,500 cases of wine, and many participating labels feature much smaller vintages.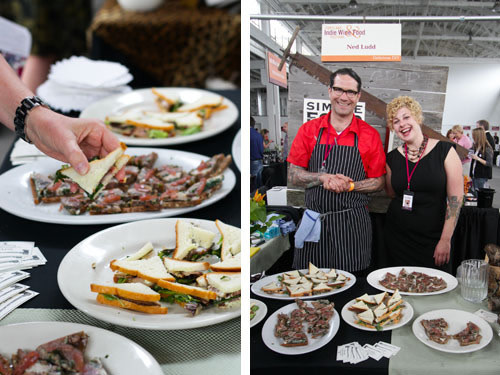 Ned Ludd's Chef Jason French and wine director Jess Pierce brought Berkshire Pork Head Two Ways with house-pickled veggies. Sandwiches were popular at this year's festival, freeing up hands to drink plenty of excellent wine.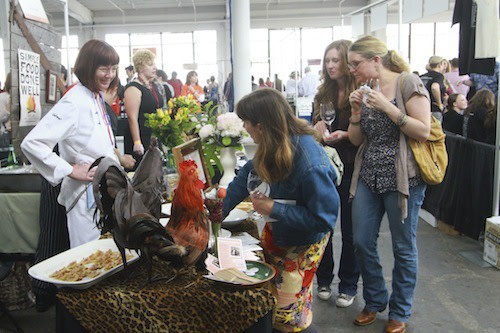 Nostrana's Cathy Whims kept it hyper-local with her festival offerings, dishing up focaccia with chickpea and potato spread and endive with farro salad (made from oregon-grown legumes and grains).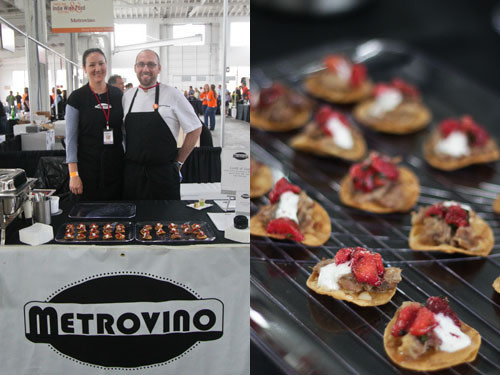 Metrovino's Gregory Denton and Gabrielle Quiñónez Denton served up my favorite bite of the afternoon, a creative combination of goat confit, strawberry and mint salad, and cumin-spiced yogurt sauce that paired perfectly with everyone's favorite summer sip, rosé.
All images © Allison E. Jones