INTERVIEW
5 Questions with StarChefs.com CEO Antoinette Bruno
StarChefs.com CEO chats about Portland's Rising Star Chefs, her fave mixologists, and the joys of fine dining AND food carts.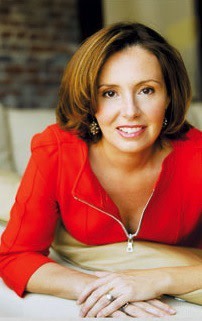 Everyone loves an awards show, but few celebrations of talent are as delicious as StarChefs.com's Rising Star chef awards. Each year, the culinary industry website sends a team of discerning eaters to four cities around the globe to dine their way through each locale's top restaurants. After tasting her way through hundreds of four-course dinners in preparation for 35 previous awards ceremonies since 2003, Antoinette Bruno, CEO and editor of StarChefs.com, is ready to take on the city of Portland.
Throughout the year, Bruno and her secret agents of taste will sample offerings from dozens of peer-nominated restaurants, from white-tablecloth temples of haute cuisine to your favorite downtown food cart pod. The rigorous (and gut-busting) selection process results in the naming of six rising star chefs in each city, as well as nods for best pastry chef, hotel chef, mixologist, best concept, sommelier, beer sommelier and restaurateur.
We sat down with the woman behind it all to find out which factors of our food scene finally captured the attention of the StarChefs.com golden forks. Event watch: The Rising Stars Revue awards and tasting gala will be filling the Nines Hotel on December 5 – stay tuned for more details, and feel free to give us a shout in the comments if you think there's a chef the team simply cannot miss.
1. Tell me a little about the StarChefs.com Portland Rising Star Chefs event.
The Rising Stars Revue is a pretty incredible event. It's a walk-around tasting gala where each Rising Star Chef and Pastry Chef serves our favorite dish from our tasting, the Rising Star Mixologist serves our favorite cocktail, and the Rising Star Sommelier serves wine or beer pairings for the chefs dishes and desserts. It's definitely a special night for the industry, but the Revue is open to the public. The Champagne and caviar reception for VIP guests, the "Best Dish" contest sponsored by Jade Range (the winning chef wins a $5,000 Jade plancha), and of course the Rising Stars awards ceremony itself make it really unforgettable for the winners.
2. Have there been recent developments in the Portland food scene that make this city a good fit for an event like this?
The Portland food scene is vibrant, and even in the midst of slow economic times new chef-owned restaurants are opening and flourishing. That's incredible! We came to Portland in 2010 for the IACP conference and were so blown away by the food scene that we got back to New York and said "we have to make Portland our next rising star city."
3. How do you go about selecting Rising Star Chefs?
Our process is rigorous, exhausting, and seriously satisfying. We taste with anywhere from 60 to 100 chefs, pastry chefs, sommeliers and mixologists (meaning I have an active gym membership!) entirely based on peer nominations. We want the industry to guide us to the next generation of leaders, trendsetters, and innovators. Who better to guide us than chefs and industry professionals? We are trying everything from food carts to fine dining. In 2009 Skillet Street food truck won Rising Stars in Seattle, and again in 2010 Koji BBQ Truck won in LA. As a matter of fact we ate at five food carts yesterday, including Lardo and The Sugar Cube. It's about what's exciting and creative – not what's expensive or trendy.
4. You've eaten throughout the country and the world. In your opinion, what sets Portland apart?
What stands out is the simple pleasure of neighborhood restaurants made possible by low start-up costs and the normalcy of a 30-seat, owner-operated restaurant (a pipe dream in a lot of the country). Not only that, but Portland is a shining example of the kind of locally-sourced, do-it-yourself cuisine that chefs (of all stripes) are focusing on. It's not just pockets of DIY, it's a city full of it. And it's an inspiration. And it can be be traced back to the founding fathers of the city's gastronomic culture: Greg Higgins of Higgins Restaurant, Cory Schreiber of Wildwood, and Vitaly Paley of Paley's Place. The local economy in Portland supports a quirky group of small businesses—owner-operator restaurants, roasters, you name it—all of whom are doing their own thing. It's a very interesting dynamic. In terms of what we're eating, we've had more charcuterie in Portland than anywhere else in the country.
5. You're known for focusing on drinks (wine, beer, cocktails etc) as well as food. What do you look forward to sipping when you're in Oregon?
Portland is definitely a drinking town—there's artisan coffee, trendsetting cocktails, wine, beer, and a strong local spirits culture. Portland obviously has a group of established, seasoned mixologists who are known nationally—like Jeffrey Morgenthaler from Clyde Common and Kelly Swenson from June the seasonal mindset, a bevy of small local distilleries, and access to great Northwest products is what sets them up for success. We're jazzed about coming back at the end of July for the International Pinot Noir Celebration just outside of Portland, too. We've been drinking Oregon wine for years, so we're excited to see—and sip!—Oregon wine country firsthand. The most important thing is that it's not about competition, it's camaraderie.