HOLIDAY EATS CHEAT SHEET
5 Foodie Fourth Fests
Just in case you're not firing up your OWN grill next Monday, we've got a few ideas that will beef up your Independence Day revelry.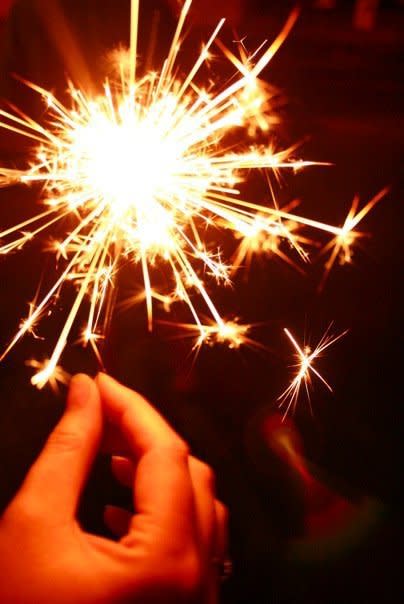 Most chefs and their crews take our nation's Independence Day very seriously – it's one of the few holidays of the year that people don't flock to restaurants, so they get to celebrate like the rest of us laypeople (i.e. drinkin' beers and watching stuff explode). This year the 4th falls on a Monday, a dark night for most restaurants anyway, so your pickin's are like to be slim if you're looking for a full-on dinner on the town.
That being said, a few stalwart stars and stripes of our local food scene take one for the team and dish out holiday nosh so you don't have to. Here's your guide to the few, the proud, the brave eateries that give you the opportunity to get your red, white, and chew on this Fourth of July.
Kenny & Zuke's Dine In/Take Out BBQ
Southwest Portland's favorite deli is busting out the grill for their annual 4th of July BBQ menu, featuring oak-smoked spareribs, brisket with chipotle BBQ sauce, and Carolina pulled pork. The mean and all the fixin's—think traditional slaw, potato salad, greens, cornbread, and BBQ beans—will be available for your dine-in or take-out pleasure. If you're hankering for take-out, get your orders in by noon on Friday, July 1st. For orders, call 503-222-3354 or email [email protected]
1038 SW Stark, BBQ Menu Available Monday, July 4th, 11 am until they run out.
clarklewis' Outdoor American Dinner and Fireworks Party
This annual event brings together 200 guests for music, local food and wine, raffles, and one of the best views of Portland's waterfront fireworks. Nosh on roasted Carlton pork shoulder with fennel pollen and mustard glaze, mesquite grilled free-range chicken with piment d'espelette, lemon verbena and rosemary, plenty of summer sides, and ice cream to finish it off. Proceeds benefit The Virginia Garcia Memorial Foundation and Health Center, which provides affordable and accessible health care to those who need it most. To purchase tickets ($55), call 503-235-2294.
1001 SE Water Ave # 160 Monday, July 4, 2011 at 7:00pm
All Day Happy Hour at Departure Restaurant + Lounge
Celebrate freedom for full-priced food and drinks with All Day Happy Hour on July 4th from 4pm til midnight at the top of the Nines Hotel. Sample chef Gregory Gourdet's chicken samosas with grilled scallion yogurt, Departure wings with sweet vinegar and daikon, grilled prawns with chili and lime, steamed pork bao, and more from fifteen floors above the city. As if the view weren't great enough, you'll be able to catch a bird's eye view of the fireworks supplies from Downtown to the far reaches of Suburbia.
525 SW Morrison Street, 503-802-5370
Pig on the Patio Party at Aquariva
This 4th, the waterfront patio at Aquariva will be taken over by a big 'ol Square Peg Farm pig on a spit and plenty of seats for a great view of the night's fireworks display. In addition to the pig, you'll find grilled tri-tip, Sauvie Island sweet corn, red potato salad, cheese biscuits, and fresh strawberry shortcake. Double Mountain Brewery will also be at hand to serve up free tastings and $3 pints of their local brews. Visit "Aquariva's website':www.aquarivaportland.com for more information.
4650 SW Macadam Ave, $23 per person, 3 to 8 pm.
Star-Spangled Americana Brunch
The Country Cat will be open July 4th for breakfast and lunch from 9 am to 2 pm, because nothing says God Bless America like Adam Sappington's cast-iron skillet fried chicken with toasted pecan spoonbread drenched in maple syrup. Knowing the Country Cat, we'll also have plenty of opportunities to pledge allegiance to the pork.
7937 Southeast Stark St. For reservations, call 503-408-1414.
Bluesy Bonus: The Safeway Waterfront Blues Festival usually has pretty great food and drink vendors dishing up grub for festival attendees, and it's definitely the biggest party in town. Bring your sunscreen, and raise a glass at the Beer Garden to summer, America, and all the things that make Portland the best city in these United States.