Happy Birthday
Broooooce!!!
Campbell fans gather at The Lovecraft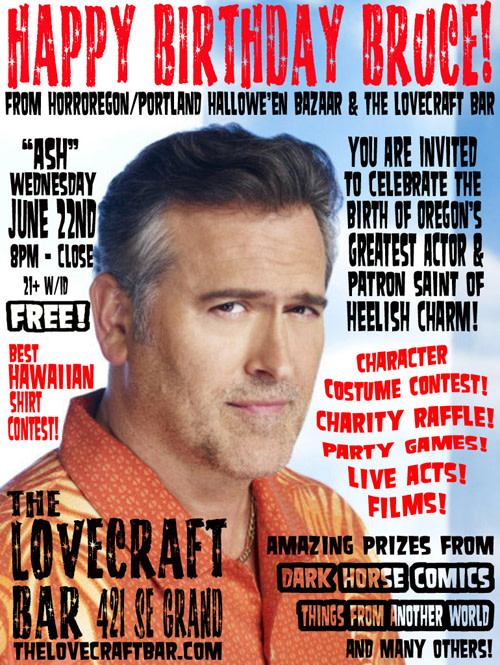 Happy birthday to actor, author, and Oregon resident Bruce Campbell, a B-movie icon who will forever be associated with his immortal character Ash, the wisecracking, one-handed demon slayer from Sam Raimi's Evil Dead series. But there's more to this chinny chap than a boom stick and a penchant for timely one-liners; from his portrayal of an aging Elvis in Bubba Ho-Tep to his foray as director-star of his film, My Name Is Bruce (filmed on his own property in Jacksonville), Campbell always delivers the goods, even in otherwise forgettable flicks (see Maniac Cop 2, McHale's Navy).
If you feel so moved, you can join fellow Campbell fans this evening at The Lovecraft bar to honor the man. Festivities include a character costume contest (be careful with those chainsaws!), charity raffle, movies, and a Best Hawaiian Shirt contest. Campbell is not scheduled to appear, but you never know. Perhaps a cosmic portal will open and he'll come plummeting to the party.