RESTAURANT OPENINGS
Get Down to Brass Tacks
The newest sandwich shop on North Vancouver is setting out to please omnivores and vegans alike by keeping it simple.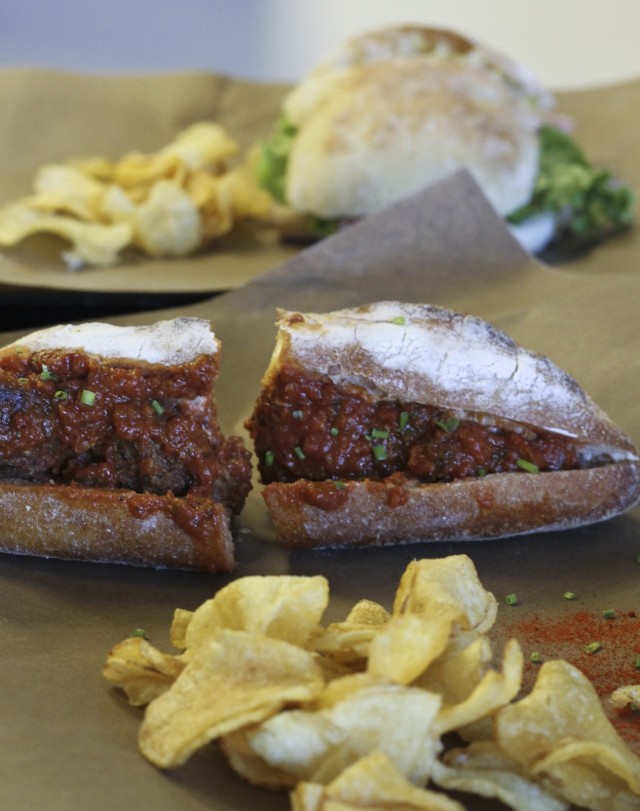 While North Williams and North Vancouver Avenues have a lot in common—both are one-way streets with tons of bike traffic in the eternally "up-and-coming" North Portland—the latter has seen only a fraction of the restaurant row-ification as the former. The bread-wielding ladies behind Brass Tacks Sandwiches are setting out to spread the good eats—and the mustard—one block to the west, with house-made vegan "meats" and condiments, real-deal Thummann's deli meats, fresh soups, bike-delivered PDX-roasted Courier coffee, and locally baked bread from Fleur de Lis (with gluten-free options, natch).
Every sandwich (with a few smaller-appetite options excepted) will run you $7.99, with plenty of options for customization. All of Brass Tack's vegan meats, spreads, condiments, and pickles are made in house, including the spiced vegan salami, turkey, vegan meatballs, tomato jam, and vegan smoked oat cashew cheese.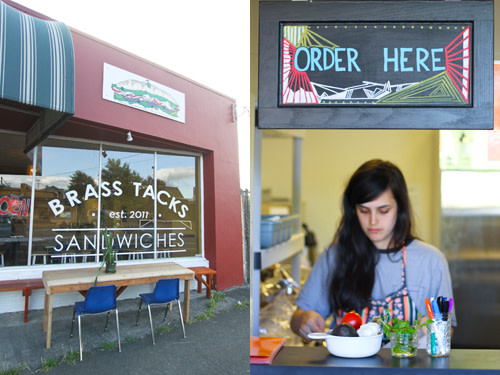 The vegan salami is our pick for fantastic meat-free nomming, and every condiment and spread is packed with complex flavors. You can build your own sandwich on Brass Tack's reusable order form, or pick a house specialty like the Captain Nemo, a vegan meatball sub with white bean meatballs, house-made marinara, garlic aioli, and basil on a French roll, or the Turkey It to the Limit, with sliced turkey, provolone, garlic aioli, tomato jam, avocado, and lettuce on fresh ciabatta.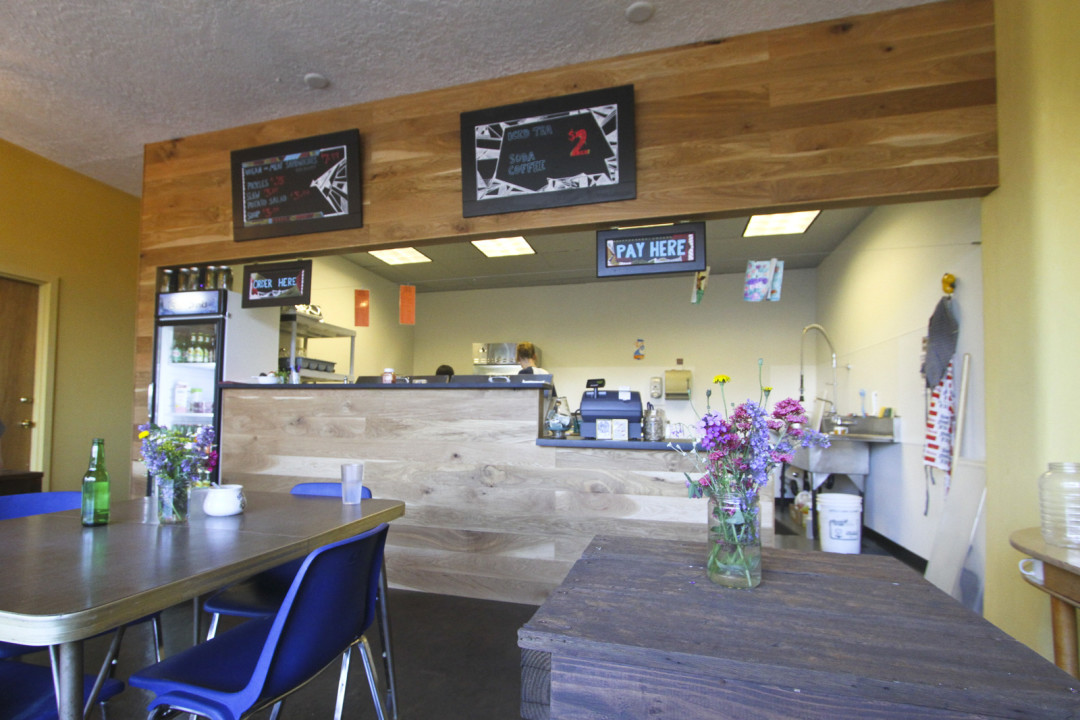 Eco bonus: Brass Tacks is a "trash free establishment" – aiming to reduce waste by using compostable plastic substitutes for single use containers and silverware. They've got a compost bin and a recycling can for bottles and the like.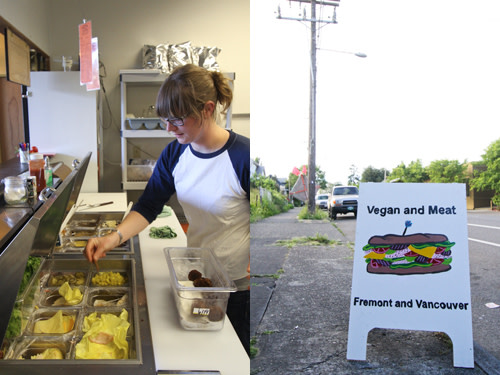 So stop in, say hi, and get down with the Brass Tacks team. Vegan, meaty, saucy, cheesy, bready, or Gluten Free, they'll help you find the sandwich that's simply yours.
Brass Tacks Sandwiches, 3535 N. Vancouver Ave. 503-309-4412 11 am to 5 pm every day but Tuesday.