FOOD AND DRINK EVENTS
Ice Cream Churn-a-ment
Portland's top chefs play it cool with one-of-a-kind ice cream creations at Pioneer Courthouse Square.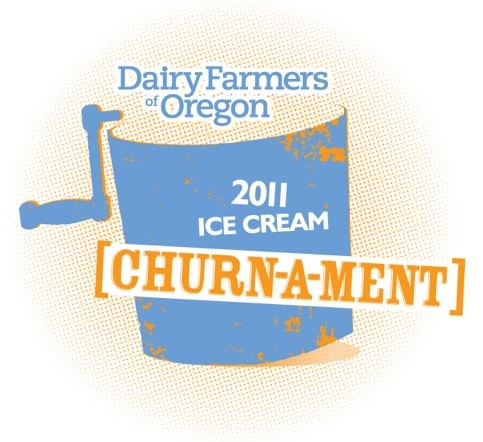 What could be more fun than watching some of Portland's top chefs furiously churning an old-fashioned ice cream maker filled with their gourmet interpretations of Oregon's favorite dessert? Watching the action while eating free ice cream, that's what.
The second annual Dairy Farmers of Oregon Ice Cream Churn-a-ment will give us a chance to see Naomi Pomeroy (Beast), Jenn Louis (Lincoln and Sunshine Tavern), Kim and Tyler Malek (Salt & Straw), Matt Christianson (Urban Farmer), Megan Vargas (Andina), and Dustin Clark (Wildwood) battle it out to create the ice cream with the best taste, texture, appearance and overall success in capturing "summer in Oregon." In order to guarantee maximum hilarity for the audience, an award will also be given to the team that churns their ice cream the fastest.
The Churn-a-ment's coming to town on Friday, July 8, from 11 a.m. to 2 p.m, at Portland's Pioneer Courthouse Square, with free ice cream available from Umpqua Dairy, Julie's Organic Ice Cream, and Tillamook. Ice cream at noon? Sounds like a perfect way to spend a lunch break. See you there!