New Bars
London Calling
It's a new bar in an old space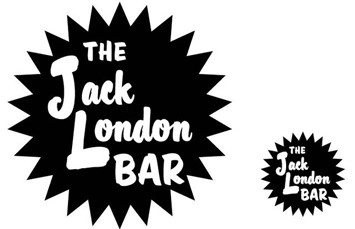 In a few hours (Hurry up, Mr. Clock!) I'll be rambling over to the opening party for the new Jack London Bar, located in the basement of the Rialto Pool Hall, formerly an adjunct of the bar's Off Track Betting parlor. From 5-8 today Jen Lane of BarFly magazine fame will be hosting her weekly "pop-up" happy hour, T.G.I. BarFly at the JLB, which will include succulent samples from the Jack London menu, a "meat cake" from culinary sorceress Kristina Von Kroug's Meat á la Mode enterprise, drink specials, raffles, and the lush audio stylings of record-spinner extraordinaire DJ Drew Groove.
As for the near future, the basement bar with the literary handle will be hosting the delightful DJ Meow (aka Ms. Lane) on Sunday, ShanRock Trivia on Monday, a PDX History night with Portland State professor Carl Abbott on Tuesday, and jazz singer Lily Wilde every other Wednesday. Oh yes, and non-dbag dancing is very much a part of the plan, as Bar Pilot drinking buddy DJ Gregarious will share his eclectic tastes in tunes every Friday night. Live comedy will also be part of the weekly culture mix.
For recent arrivals, the bar is named after the Jack London Hotel, a previous identity of the upstairs Hotel Alder, a low-income housing residence run by Central City Concern. Stay tuned and I'll have a more detailed report next week after I get smashed and make a complete jackass out of myself (or as I call it, "the christening") this evening.