FOOD NEWS
Café Castagna's Lunch Finds
Behind a lovable burger and quietly chic comforts, one of Portland's classic restaurants shouts: Let's do lunch.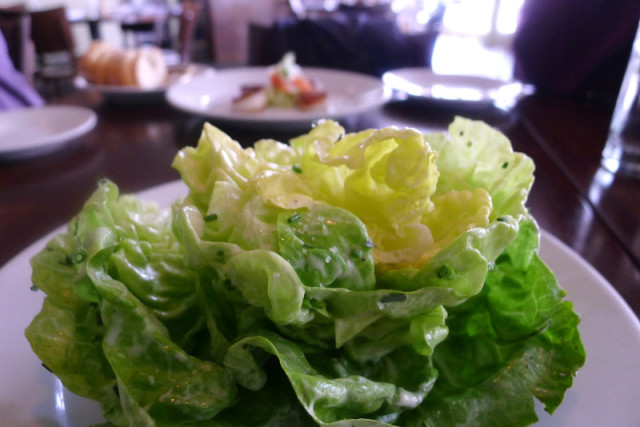 Café Castagna opened in 2002 as a drop-by, dress-down spin-off to the ambitious mothership next door. It turned out to be, in its own right, the prototype for the new neighborhood restaurant: stepped-up and reliable, with sophisticated classics and good cocktails. That's Café Castagna. *In any year, in any economy, this serene SE Hawthorne Boulevard storefront serves the foods you want to eat: accessible, moderately priced, and defiantly un-trendy.*
 
The kitchen has changed hands over the years: original chef Kevin Gibson now turns out old-school Castagna-esque magic at Evoe, and his able former understudy Elias Cairo is now shaping a new salumi frontier at Olympic Provisions. But the formula remains the same: owner Monique Siu still roams the floor, committed to elegant simplicity, while her new wonder boy Matt Lightner is blazing a completely new trail next door with foraged finds, advanced culinary techniques, and original dishes so artful they barely look like food.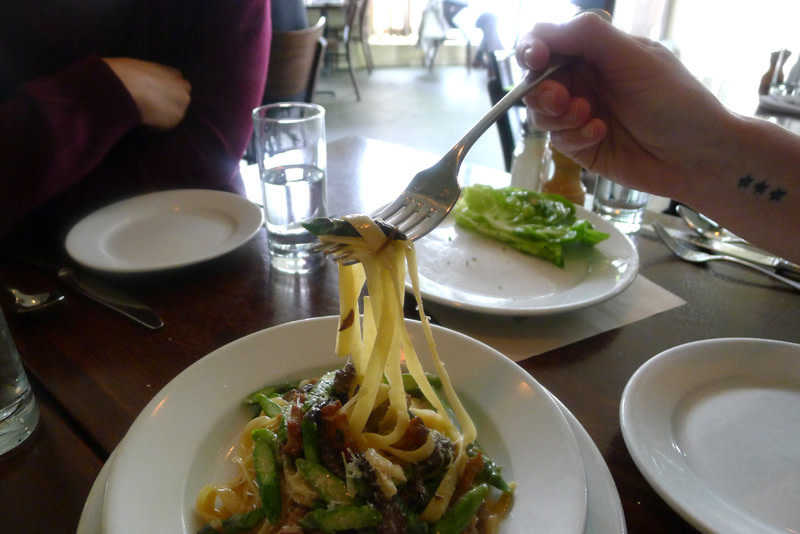 Now Siu is gambling again, opening for lunch in a city where the relaxed midday meals are on the extinction list. The lunch menu, put on hold during the economic dark days, is back under the watch of kitchen hand Zachary Ostrem. The butter lettuce, nearly a giant head of it, hasn't changed in ten years, with its tarragon snap and creamy dressing. Seasonal know-how still jumps out of pastas and pizzas, soups and salmons. You can tuck into some lovely oysters or dig into a goulash, sip a fine wine from one of the city's stronger lists, or slurp a root beer float with homemade ice cream.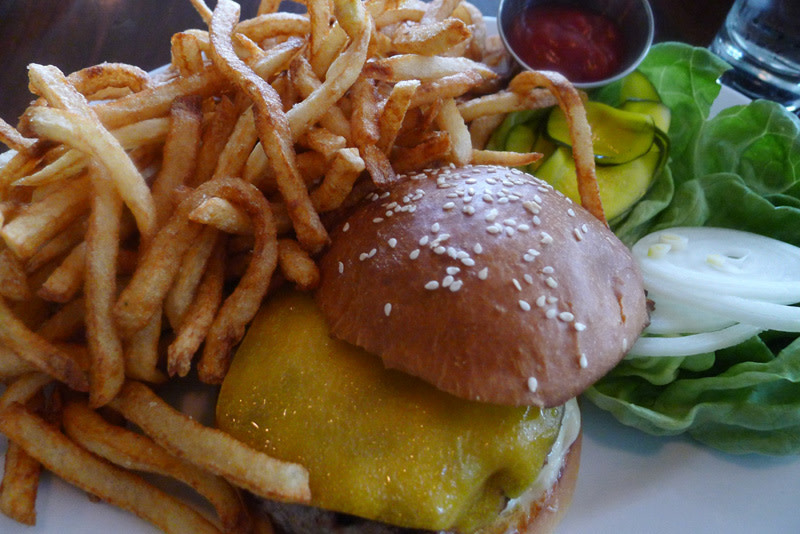 But the burger still calls: moist and juicy on a toasty homemade bun, perfectly portioned, with just the right about of cheese and a smear of aioli. Fresh zucchini pickles and sharp onions come on the side for tinkering, along with a mountain of crispy, salty fries. Perhaps it doesn't rattle your bones the way it did years ago, before burger mania swept Portland. Now, everyone grinds out a signature burger, and a couple of food carts are contending for the best. But with its straight-on simplicity and utter goodness, this one feels like home, especially at noon.
 
Castagna Café
1758 SE Hawthorne Blvd
503-231-9959
Lunch Tues–Sat, 11:30–2
Dinner 7 nights a week