Market Watch
Marvelous Morels
Don't wait a minute longer to find these delicious, conical beauties. The morel season is fleeting and we've got the best of the bunch here in Oregon. And really, anyone can saute mushrooms.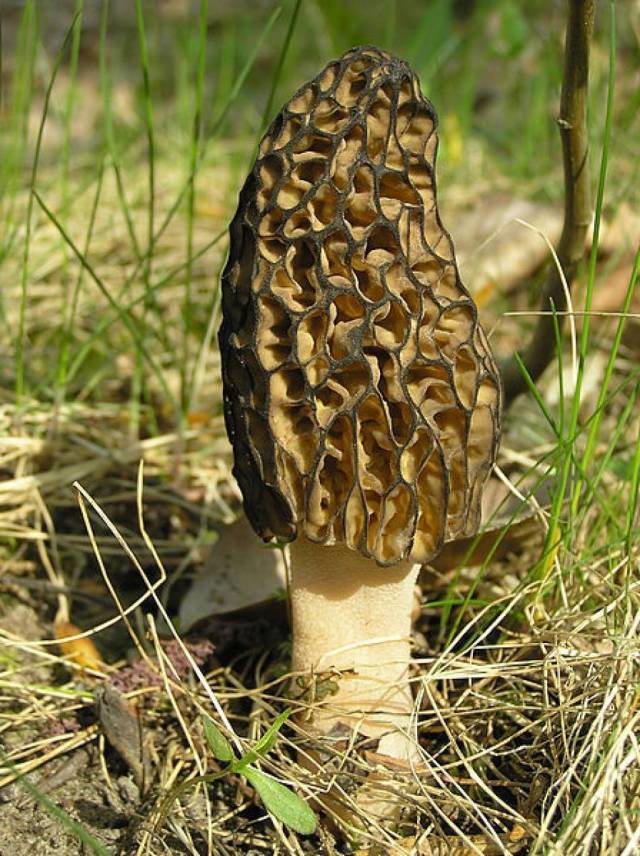 Fresh, spring morels are one of my favorite mushrooms to eat and to look at. Their spongy elongated cap is like forest sculpture, with a conical shape that mimics the fallen pine cones lying nearby. How fortunate we are to have this delicacy practically at our doorstep. The farmers' markets around the city will have morels this week and hopefully next, but if you don't hurry, they'll be gone before you know it.
It was a fairly sparse year to start with, and the forest floors are heating up and drying out. If you're a forager, "go now and go high," says chef and forager, Timothy Bartling. Morels like a few different locales, but often appear in burned over, lightly forested areas, and also around apple orchards. If you're a mushroom hunter, procure yourself my new favorite tool from the iconic French knifemaker, Opinel, a mushoom hunter's knife, sold in Portland at Canoe. And if you do find the morel motherlode, be sure to put some aside to dry. Deep and rich, they're an excellent dried pantry item to add to sauces and stews, come December.
Morels taste good with anything. You just don't want to drown out their spectacular flavor with anything too spicy or bombastic. Recently, at Natural Selections a lovely new spot in Northeast, I ordered Aaron Woo's delicious braised morel stuffed with truffle mashed potato. The new chef at Saucebox has a hearty brasied short rib entree with morels and pickled pears, strong in flavor, but the morels stand up against it. And Gruner turned its classic menu item, spaetzle, into a spring dish with morels, creme fraiche, and tarragon. Just a simple saute is all that these meaty little beauties require. Clean them off with a mushroom brush, cut them in half, add sea salt, butter, and herbs to saute. A shallot never hurts either.