Happy Hour
Pix Patisserie Beer Floats
Dessert in a pint glass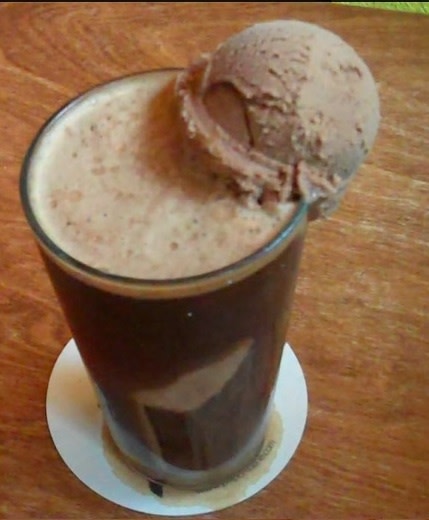 In a place where adults can indulge in childlike wonderments—where donuts readily come with Captain Crunch and riding bikes is still a primary mode of transportation—I have to ask, what has happened to dessert? In our food-and-drink-topia, we have made a routine of going straight from the dinner table to happy hour. I believe it is time for us to reinstall the most important question after a meal, "What's for dessert?"
At Pix Patisserie, dessert and drinks are one in the same. A patisserie may not be the first place you head to for a pint, but our usual brewpub where-everyone-knows-your-name routine needs the occasional shake-up. Thankfully, Pix's SE location has tapped into the perfect odd pairing: Beer Floats. That's right, Pix's Beer Floats ($8) will deliver you a cold pint of Rogue Chocolate Stout with three healthy scoops of their homemade mocha ice cream.
I'll be honest, when I saw "beer float" at the bottom of the drink menu, my inner 6-year-old bounced in my seat, clapped, and squealed, "Ice cream! And beer!"
I tend to want more than the one-dimensional dessert. If it's sweet, it also has to be salty. If it's rich, it also has to be bitter. Rogue Chocolate Stout is a full dessert in itself—simultaneously sweet, rich, bitter, and complex. The first time I had the Rogue Chocolate Stout was as a taster after dinner. The aroma immediately wafts strong chocolate tones and a slight toastiness, like melting milk chocolate on a stovetop. The first sip gives your palate dark chocolate, followed by roasted dark malts, and progresses to a dry, lingering coffee-like bitterness. It's the sort of transition you expect from biting into a piece of dark chocolate while enjoying a dessert coffee.
The coffee notes in Pix's homemade ice cream are mild and just enough to compliment the chocolate, which matches well with the flavor profiles of the stout. Pix's ice cream is truly creamy, not scoops of frozen, aerated sugar. In my mind, the best part of ice cream floats are those frothy little clouds that fizz up when the carbonation hits the cool islands of ice cream. With high carbonated drinks, this can sometimes turn into overwhelming foam bubbles enveloping the entire drink. With the chocolate stout, the lacey, dark tan head meeting the cream makes a soft layer of velvety froth. As you dip your spoon into the frosty glass, sediments of cream melt down the glass and disperse. By the end, you have a creamy beer shake.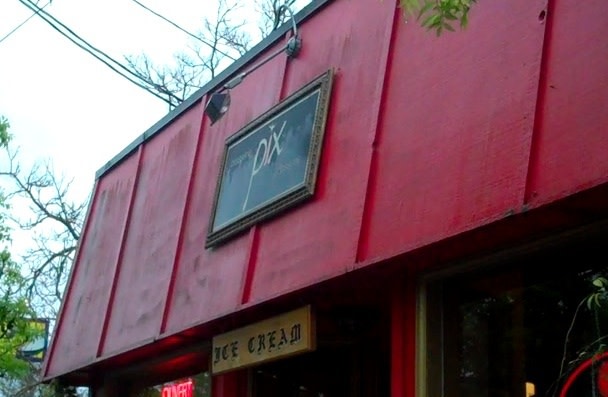 Another beer-dessert pairing I recommend is the Spaten Optimator Doppelbock ($4), a hearty, full-bodied beer with strong roasted malts, and the Amélie ($6.75), a glazed chocolate mousse with carmelized hazelnuts, praline, and génoise topped by an orange vanilla crème brûlée. If you have exceeded your chocolate quota for the day, get the Lindeman's Framboise ($9.25), a tart raspberry Lambic, and the Jubilee ($6.25), a pistachio sponge cake with strawberry compote and champagne mousse. If you're still wary of a full-on sweet venture, get a Fleur de Sel Macaron ($2), which balances its caramel butter cream with sea salt, and an Orval Trappist Ale ($7), with hoppy and slightly tart profiles.
On August 8, Pix will be hosting their Dim Sum Yum Yum event, where you can sample 20 desserts paired with Belgian beer, champagne, and dessert wines.
For my birthday this year, I will be buying a six-pack of Rogue Chocolate Stout and a pint of mocha ice cream. There will also be streamers, balloons, birthday hats, confetti, and a frilly princess dress. Maybe even a pony. Don't argue with the birthday girl.