OPENING WATCH
Riffle Reaches Our Shores
Get a sneak peak of Riffle's sustainable seafood gourmet with a preview dinner at KitchenCru on the cheap.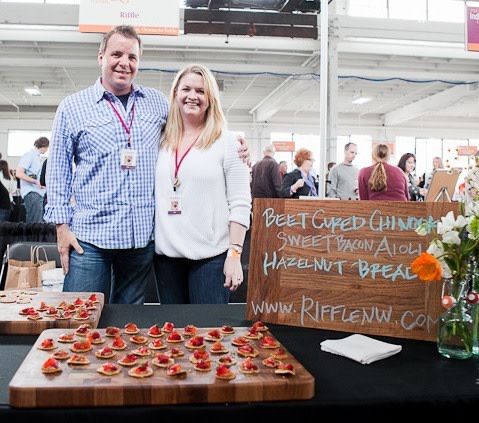 With their upcoming neighborhood restaurant Riffle, NYC transplants Ken Norris and Jennifer Quist are set to bring the best of the Pacific waters to the banks of the Willamette. The couple has yet to settle on a location, but they're already making waves with a series of intimate dinners at KitchenCru, Old Town's cooperative kitchen on NW Broadway.
For just $20, guests will be treated to the full Riffle experience. The meals will feature a true "chef's choice" menu, as diners will be able to sit at KitchenCru's counter with a glass of vino (chosen by CorksCru's Dan Beekley) and watch the chef at work before dining on whatever he whips up. The chef is still in full menu-planning mode, so – who knows – you might be able to share some ideas that will end up on Riffle's menu. With just ten seats per night, these dinners couldn't get more cozy – they'll be the perfect opportunity to chat with the chef and get the inside scoop before the restaurant opens later this year.
Keep these folks on your radar! The dinner dates are June 28, July 12, July 19 at 7 p.m, and we'll bring more info about how to sign up in the next few days (alternately, you can sign up for Riffle's email list here or follow them on Twitter at @RiffleNW to stay up to date).