FOOD AND WINE EVENTS
Top Chef: the Next Generation
Local kids get the chance to outshine familiar local chefs at the opening day of the Montavilla Farmers' Market.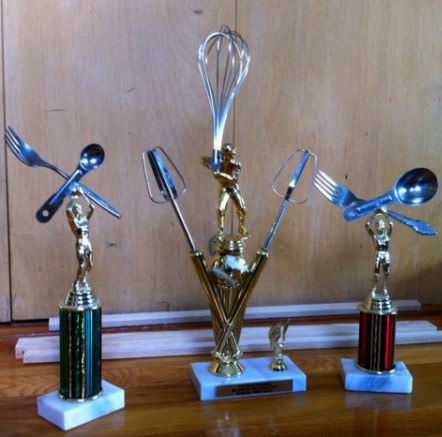 Prepare your awwwwws: The Montavilla Market is kicking off its 2011 season this Sunday, June 5th, with the Junior Chef Cook-Off. Five young cooks will be paired with a notable Portland chef assistant to prepare a dish made with ingredients straight from the farmers market.
Chefs from The Country Cat, Trebol, and Cheese Bar will hand over the knives and step into sous chef roles for the day. After shopping for their cook-off among the farm-fresh produce and artisan products at the farmers' market, the junior chefs will prepare a custom dish to serve the audience.
Here's the line up of Portland's next top chefs:
-Helena Bockstadter (age 11) and Iris Roy (age 3 1/2) and their assistant Chef Kenny Hill from Trebol.
- Quinn (age 6) and Atticus (age 8) Sappington and their assistant Chef Adam Sappington from The Country Cat
- Hannah Daley (age 11) and assistant Chef Tim Daly from Cheese Bar.
Farmers' Market visitors will have the chance to vote for their favorite dish by donating market tokens or cash. All proceeds will go to the Dougy Center, which provides a safe atmosphere and counsel for grieving children and families. The Junior Chef who raises the most money will be named the Montavilla Farmers Market 2011 Junior Chef Champion, and will get an awesome trophy decked out with the tools of the trade.
The forecast for Sunday looks great – 80 degrees and sunny – so grab your totes and head out to support local kids and local produce!
Montavilla Market 7600 Block of SE Stark St.
Sundays from 10am – 2pm, June to October