RESTAURANT OPENINGS
Eat Beat First Look: KASK
Your exclusive first look inside Christopher Israel's new West End bar offering craft cocktails, local charcuterie, and a side of classic cool.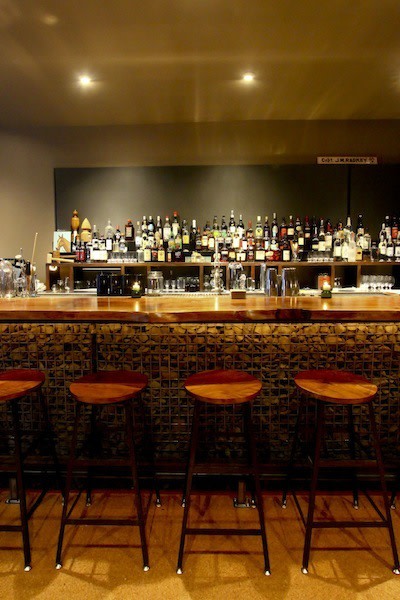 Tired of peeking through the windows of the new bar next to Grüner? We've got your first inside look at KASK, the latest project from Chef Christopher Israel and ChefStable's Kurt Huffman. Designed to showcase the craftsmanship of the Pacific Northwest, the rustic-chic interior glows with polished wood, well-worn brick, and the glint of liquor bottles just waiting to be poured.
Offering up a select list of American cocktails from shakers Tommy Klus and Drew Putterman, a rotating list of local beers, as well as artisan charcuterie, cheeses, and house-made condiments KASK is getting down to the basics in the best way possible.
Check out the shots below, then head out to see for yourself—we predict this chic and welcoming space is going to become the go-to spot to rub elbows with Portland's food and drink elite in no time. Opening night is slated for tomorrow, July 14th, though rumor has it soft openings have been causing a stir all week. Get in while you can, this one's going to be hot.
KASK 1215 SW Alder Street
Follow KASK on Twitter for more updates at @KASKpdx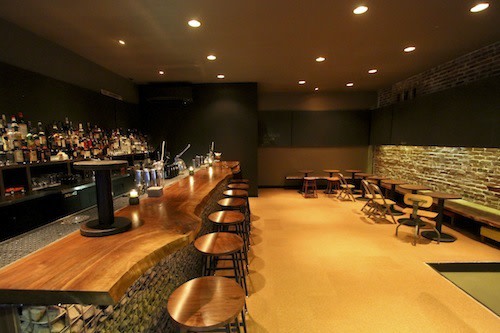 Anchored by the reclaimed Pacific Northwest wood bar top from woodworker Dylan Chace of Roundhouse Design, KASK offers an intimate setting for small groups and candle-lit conversation.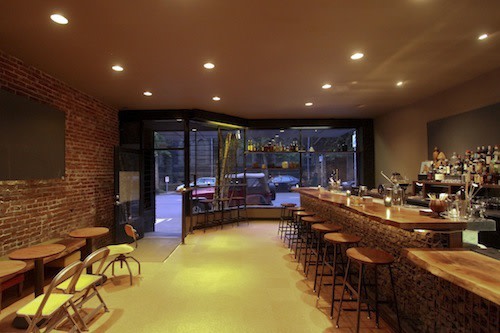 With only 25 seats, it won't take much to make KASK feel like a cozy party with your closest friends every night. In order to keep up with the ever-changing offerings, daily drink specials and nosh selections will be written on the large wall chalkboard above the tables.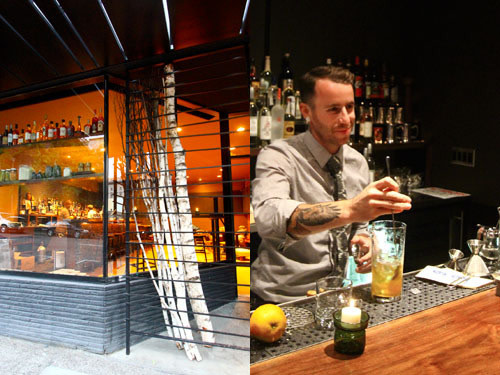 From the outside, KASK blends in with neighboring Grüner's alpine aesthetic, but inside the space has a decidedly American feel to accompany the American drinks being shaken behind the bar.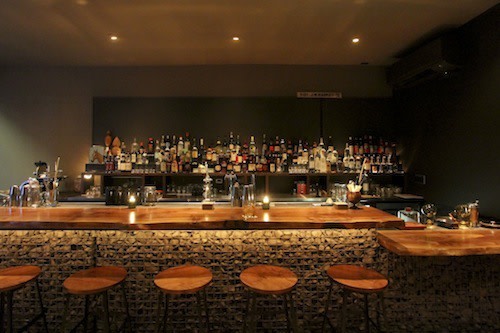 The long bar sets the stage for the main entertainment at KASK – the careful cocktail craftsmanship of some of Portland's top 'tenders.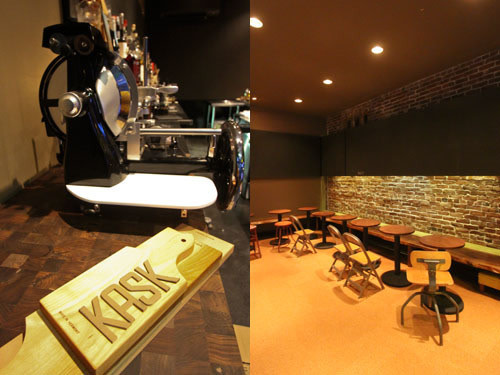 A state-of-the-art meat slicer stands at the ready to slice artisan cured meats from Oregon and beyond, as well as a selection of locally produced terrines and pâtés from Chop and Olympic Provisions.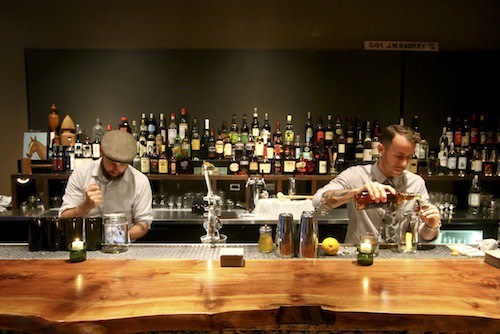 The drink program from Tommy Klus and Drew Putterman includes the delicious Gunsmoke with Rittenhouse Rye, Gran Classico, Combier Rouge, bitters and burnt orange, with a hand-shaped ice cube chipped off a large block of ice behind the bar.