FOOD AND DRINK EVENTS
Portland's Next Dinner Party
Dishcrawl's community-building progressive dinners are set to take over NE Alberta for a night of schmoozin' and cruisin' (with full bellies, natch).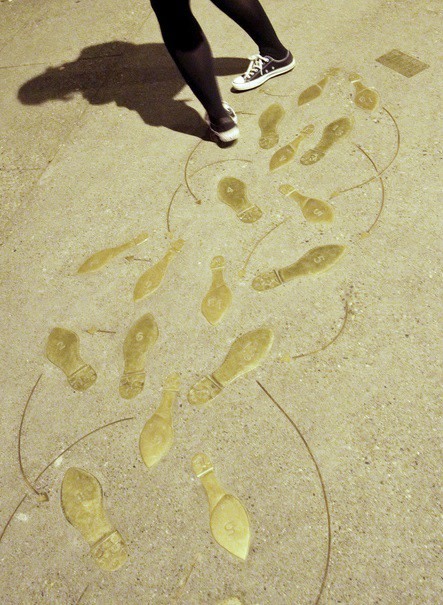 Next in the growing lineup of pop-up restaurants, organized dinner parties, and food-based tours getting behind the scenes of Portland's culinary hot-spots is Dishcrawl, a national startup branching into PDX next month. The gourmand's take of the Pub Crawl, guests visit four restaurants in one night, sampling each restaurant's specialties and learning about the chef's food philosophy. Sure, it's along the lines of several other get-to-know-your-chef events, but here's the real kicker: tickets, including all food, are only $26. Seriously.
For a dollar more than the wildly popular menus during Portland's Dining Month, Dishcrawl guests work up an appetite walking between restaurants in a given neighborhood, starting with NE Alberta on Tuesday, August 30th. Walks are never more than ten minutes between spots. but smart diners will slip on their sensible shoes for maximum crawl enjoyment.
To build suspense (because everyone loves a mystery meal…) Dishcrawl keeps the names of the restaurants you'll visit a secret until just before the event, but check 'em out on Twitter at @DishcrawlPDX for some hints. Of course, I did some snooping for you and heard tell of one spot on August's crawl: Cruzroom at 2338 NE Alberta. Snag your tickets at the Dishcrawl website soon – the first event will likely sell out. Happy crawling!