FOOD AND DRINK EVENTS
Around the World in Several Meals
There's a whole atlas full of international food events hitting the town, and we'll be your tour guides.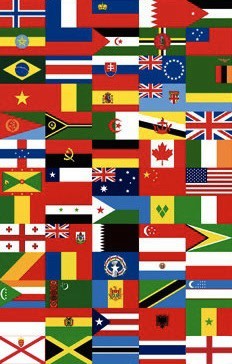 Here's a new take on the staycation: travel the world with your fork, right here in Portland. Several of Portland's top restaurants are pulling out all the stops for some crave-worthy international celebrations this week. Leave your suitcase at home and hit the town (world music optional).
East India Co.'s Indian Independence Day Dinner
What: A week-long celebration of India's independence, featuring a $25 tasting menu inspired by the colors of the Indian flag (leading up to the India Festival at Pioneer Courthouse Square on August 21st). The menu, created by Culinary Director Pradeep Chandrana, includes orange, white, and green dishes like tandoori-grilled sweet peppers stuffed with spiced white corn, Masala wings, grilled mushrooms, Delhi Tikka Masala, Jhol Maach (tomato 'Rasam', grilled fish, butternut squash & coconut), and traditional Indian desserts (vegetarian and vegan options available).
When: August 13-20, 5 p.m. to close
Where: East India Co., 821 Southwest 11th Avenue
How Much: $25, For reservations, please call 503-227-8815.
Pastaworks' Free Paella Party
What: Pastaworks celebrates its 28th year of supplying top-quality international imports to Portland's culinary community with a free Paella party. Sample authentic Spanish paella (prepared in a traditional 2-foot diameter pans by Culinary Collective) along with quality cheeses, wines, and other delectable delights.
When: Friday, August 19, beginning at 3 pm (Mississippi) and Saturday August 20, beginning at 1 pm (Hawthorne)
Where: Mississippi & Hawthorne Pastaworks locations (212 North Mississippi and 3735 SE Hawthorne)
How Much: Free! Yes, free! For more details, call 503-232-1010
Wildwood's Wild About Noodles Dinner & Sake Pairing
What: Four course traditional Japanese noodle dinner from Chef Dustin Clark with pairings from SakeOne, Oregon's very own sake brewery. You'll enjoy chilled soba noodle salad with sesame, kimchi, nori sea salt and hard cooked egg paired with off-dry Diamond Sake, grilled pork belly with somen, noodles, morel mushrooms and miso brown butter paired with bold and rich G Sake, Dungeness crab and asparagus soup with thick rice noodles, thai basil and pickles chiles paired with crisp, dry Silver Sake, and honey basil ice cream with mint and candied ginger paired with Organic Nigori Sake.
When: Friday, August 19, 7 pm (21+ only)
Where: Wildwood Restaurant, 1221 NW 21st Avenue
How Much: $40. For Reservations, Contact Shelly Jones at 503-225-0130 or [email protected]
PING + Aviary Pop-up Dinners
What: While Aviary's Alberta street restaurant undergoes remodeling after the unfortunate 4th of July fire, Chef Andy Ricker and Kurt Huffman have opened the kitchen at PING Restaurant to chefs Sarah Pliner, Jasper Chen and Kat Whitehead on Sunday and Monday nights for a special meal. The five-course prix-fix menu features Aviary's international favorites and new seasonal dishes served up at the chic Chinatown restaurant.
When: Sunday and Monday nights throughout the summer.
Where: PING, 102 NW 4th Ave
How Much: $48, for more info please email [email protected].
Nostrana's 3rd Annual Palio di Portland
What: Inspired by the Il Palio horse race at Piazza del Campo in Siena, Italy, Chef Cathy Whims will serve up a Siena-inspired buffet feast (paired with Italian Rosés and Prosecco) on the cozy Nostrana patio. Dishes include Scarpaccia (zucchini, spring onion and egg pie), insalata Toscana (rice, cannellini bean, tomato and olive salad), fried Carlo sausages, and peperonata-pepper and onion stew. The event will also feature hobby-horse races, prizes, and more (guests are encouraged to bring their own "steeds"—broomsticks, roller-skates and tricycles).
When: Sunday, August 21, from 1 pm to 3 pm
Where: Nostrana, 1401 SE Morrison
How Much: With two glasses of wine for $30, unlimited Prosecco for $40, and $8 for kids twelve and under. Call 503-234-2427 for reservations.