OPENING WATCH
Portland's Bubbliest Bar
David Speer's Champagne bar Ambonnay will bring the bubbly to Southeast's Industrial District this October.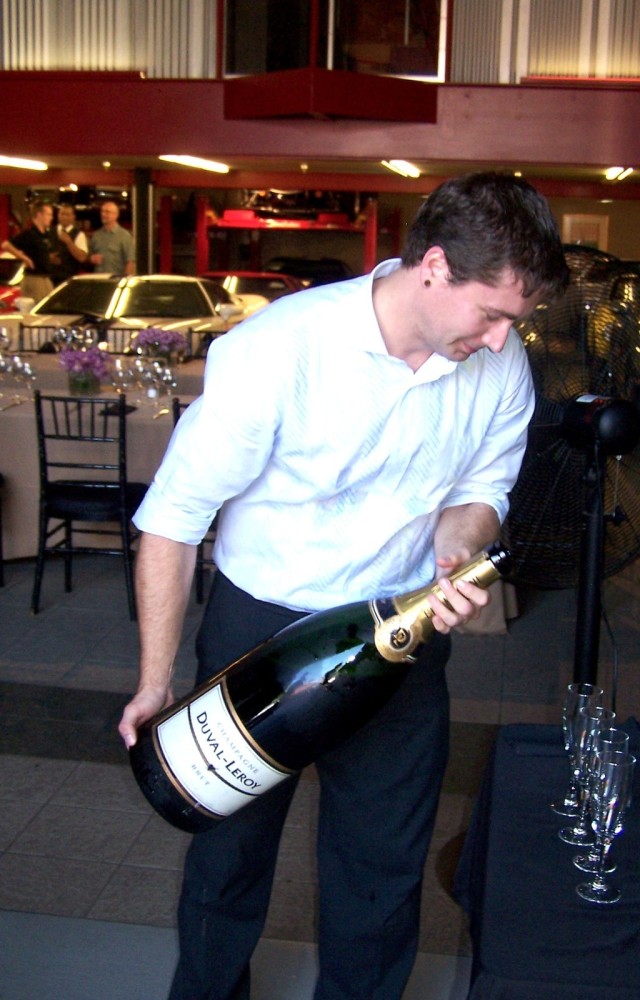 David Speer dreams in bubbles, and wants to bring the party to Portland's everyday drinking. "I was always dreaming about opening a Champagne bar," Speer confesses. "Sommeliers drink more Champagne and bubbles than anything else, so of course we want a bar dedicated to our favorite thing." He's just the only one crazy enough to do it.
Speer's Champagne bar Ambonnay will serve sparkling wine from around the world, and the bar's menu will focus on high-quality, creative vegetarian food prepared to pair beautifully with bubbles. Champagne and sparkling wine make up 20% of Speer's sales at Red Slate Wine Co., the wine shop where he teaches classes and shares his insider secrets. His clients are always asking for more of the bubbly, so he's setting up shop in the central eastside Industrial District—in the same building as Olympic Provisions—and popping corks for fans of the good life. The intimate space will have just 20 seats, and will contrast the refined service of sparkling wine with the industrial feel of the neighborhood.
What's in a name: Ambonnay is a top-notch wine producing village in the Montagne de Reims region of Champagne that proudly carries a Grand Cru classification, meaning Speer's set to bring the best of the best to Portland's palate. Why Champagne in PDX? Speer has a few ideas: "Portland loves it when someone makes their dream a reality, and Portland loves bubbles. It just seemed like a natural fit. Besides, Champagne makes everyone feel beautiful."
I'll raise a glass to that!
Ambonnay: 107 SE Washington St., suite #167, slated to open early October.