FEEL GOOD FREEBIES
Bikes for Breakfast
Donate your used bikes for a good cause this weekend—and get a free breakfast or lunch, too!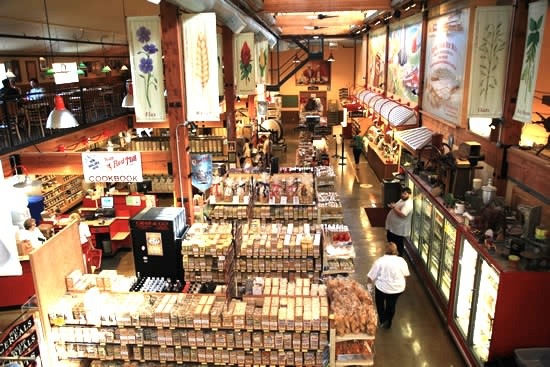 Combining two of Portland's favorite things—brunch and bikes—Bob's Red Mill Bike Drive is back. If you have a gently used bike sitting in the basement or garage, you can donate it for a great cause, and get a free breakfast or lunch, too! The third annual event will gather donated bikes for Portland Community Cycling Center to transform into road-worthy cycles low-income families and kids.
It's all going down this Saturday, September 24 from 6:30 am to 12:30 pm at the Bob's Red Mill Store and restaurant (5000 SE International Way) in Milwaukie. If you haven't been down to the retail outpost of the local whole grain guru, it's a great spot to grab a meal and stock up on Bob's Red Mill products. The cafe is known for it's top-notch gluten free and veg offerings (as well as standard brunch fare) making it a thoughtful spot for anyone with or without dietary restrictions looking for delicious and healthy nosh.
Think corn grits with poached eggs and bacon, Bob's signature steel-cut oatmeal with all the fixin's, vegetarian biscuits and gravy, vegan pancakes, hot corned beef sandwiches, and bread bowls filled with house-made chili…all free in exchange for that old bike you never use. Sounds tasty to us!
All bike donations are tax deductible. For more info, call 503-607-6455.