FOOD AND WINE EVENTS
Castagna's First Beer Dinner
The post-Lightner Castagna is debuting new events, new menu items, and an appeal to a new audience.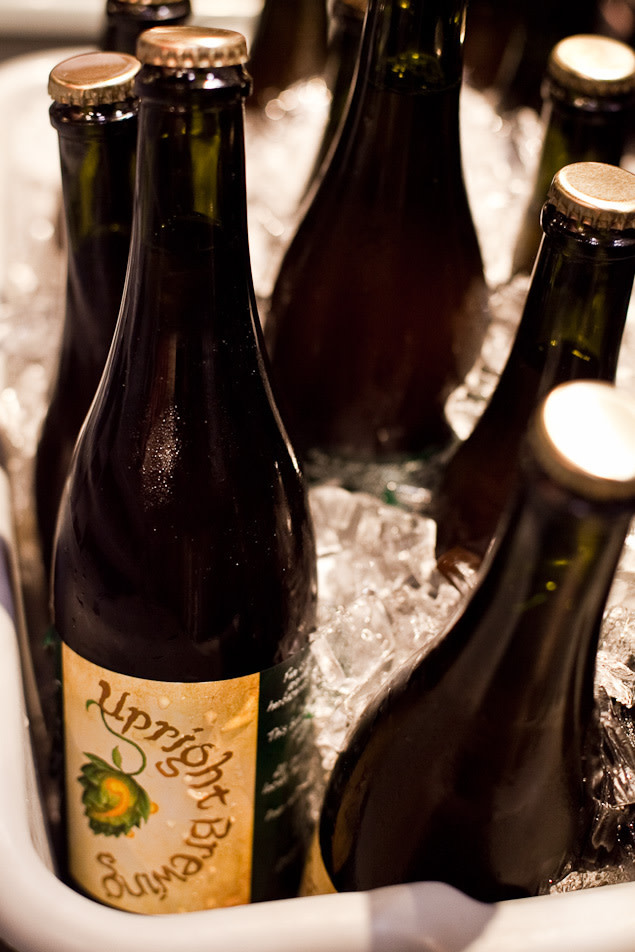 If you haven't been into Castagna since Justin Woodward took over the captain's chair—or if you've never been in at all—here's a chance to try on the restaurant's new fit, Beervana style. The SE Hawthorne eatery will be hosting Logsdon Farmhouse Ales and Upright Brewing for a Castagna's first pairing dinner. The twenty-first century experimental beers of David Logsdon and Alex Ganum will be poured side-by-side with Woodward's twenty-first century experimental cuisine, making this meal an inside look at Portland's latest food and drink trends.
Guests will feast on fresh tomatoes with mustard seeds, with cured beef and herbs from Castagna's 18th Avenue garden (paired with Logsdon Farmhouse Ales' Seizoen Bretta), Chinook salmon with cream, eggplant, amaranth, toasted nuts and seeds (with Upright Brewing's Five), aged "beer-fed" beef with cipollini and hops (with Upright Brewing's Six), and oak ice cream "embers" with caramel (paired with Oakshire's Overcast Stout). These flavor combinations promise to be both familiar and creative, with sips of some of Portland's favorite brews.
The brewers' dinner will be taking place on October 19th, at 6:30 pm. Tickets are $65 per person, including four courses and Woodward's signature pre-dinner "snacks" (think a light-as-air buttermilk puff with herb aioli and trout roe, rye crackers with chicken liver mousse, and a delicate potato chip with crème fraîche and chives). For reservations, call the restaurant at 503.231.7373. Prost!
Castagna 1752 SE Hawthorne Blvd.