MARKET EATS
Chef in the Market: Cathy Whims
Nostrana's James Beard Award-nominated chef is next in the summer series of free cooking demonstrations at the PSU Portland Farmers' Market.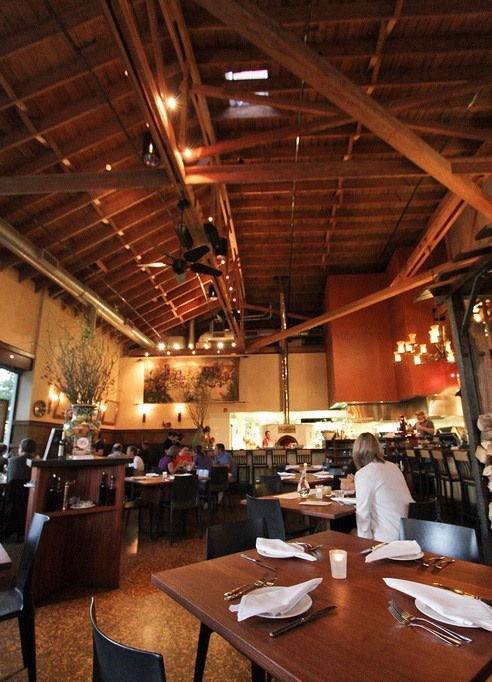 Get your notepads—and your appetites—ready! Summer's winding down, but the Chef in the Market series is still going strong!
For Chef in the Market this week, come on down to the PSU market at 10 am to meet, greet, and eat the market-fresh treats from Cathy Whims, the James Beard Award-nominated chef at Nostrana (1401 SE Morrison St.; 503.234.2427). Cathy is known for her commitment to historically-based, hyper-regional Italian cooking that celebrates a sense of place and enables the passion of Portland's local farmers. The wood-fire oven at Nostrana has been dishing out crave-worthy pizzas and Italian specialties since 2005, and this weekend she'll be sharing her secrets with us.
We'll be making a few of Cathy's favorite late-summer dishes, as well as her tips for selecting the best of this week's produce, forming relationships with Northwest farmers, and focusing on regional cuisines to keep culinary traditions alive. This year's Chef in the Market demos have been well attended, so arrive early to snag a seat and a spoon—there's always a free tasting at the end.
Chef in the Market 10 am, FREE, in the middle of the farmers' market at Portland State University in the South Park Blocks between SW Hall & SW Montgomery.