MARKET EATS
Chef in the Market: Scott Dolich
Park Kitchen's James Beard Award-nominated chef is next in the summer series of free cooking demonstrations at the PSU Portland Farmers' Market.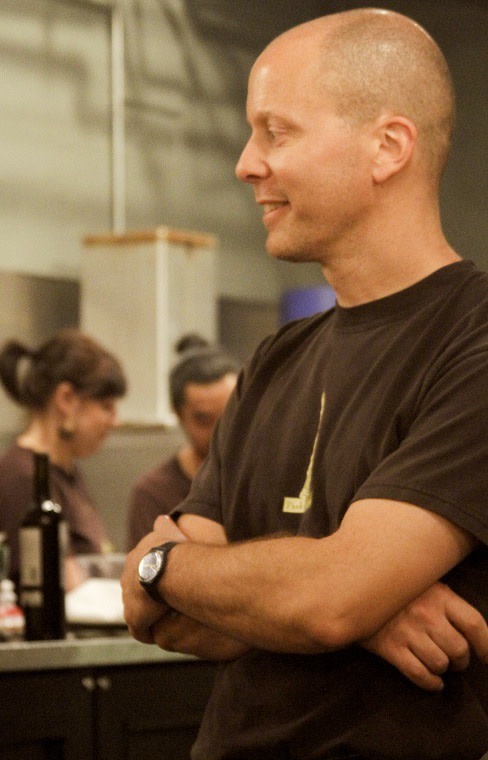 Get your notepads—and your appetites—ready! Summer's winding down, but the Chef in the Market series is still going strong!
For Chef in the Market this week, come on down to the PSU market at 10 am to meet, greet, and eat the market-fresh treats from Scott Dolich, the James Beard Award-nominated chef at Park Kitchen (422 Northwest 8th Ave, 503-223-7275) and the new Bent Brick (1639 NW Marshall Street, 503-688-1655). Scott is known for his enduring respect for the integrity of local ingredients through Park Kitchen's seasonally changing menu, and this weekend he'll be sharing his farm fresh secrets with us.
We'll be making a few of Scott's favorite late-summer dishes, as well as his tips for selecting the best of this week's produce, forming relationships with Northwest farmers, and consistently redefining "Portland Cuisine". This year's Chef in the Market demos have been well attended, so arrive early to snag a seat and a spoon—there's always a free tasting at the end.
Chef in the Market 10 am, FREE, in the middle of the farmers' market at Portland State University in the South Park Blocks between SW Hall & SW Montgomery.