EAT HERE NOW
Coppia's New Take on Pairings
This Pearl District spot takes the guesswork out of your wine selection with an annotated wine list and pairings for each dish on the menu.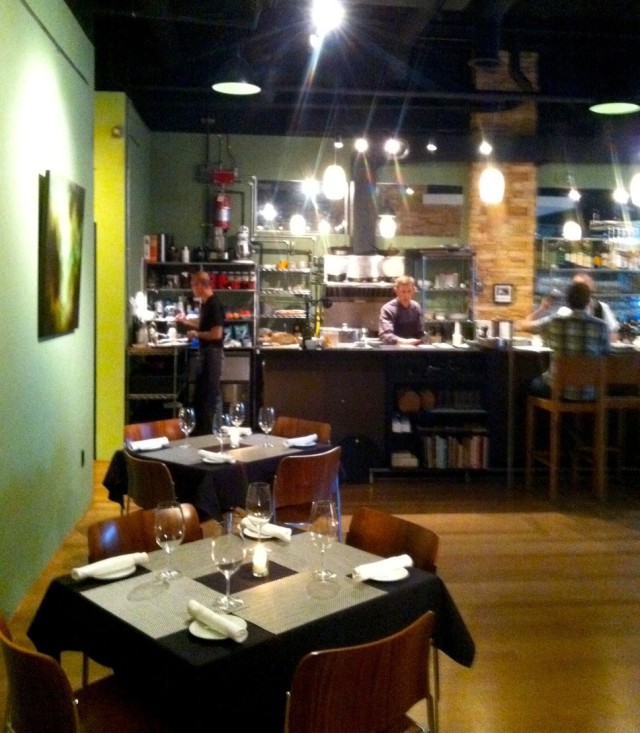 When Vino Paradiso re-branded as Coppia earlier this summer, owner Timothy Nishimoto (of Pink Martini) promised a spin on food and wine pairings that would go beyond the status quo. He's accomplished that and more with an ambitious fully annotated wine list and wine pairings for every menu item (available in both half and full glasses).
The menu features Piemontese cuisine from chef Aren Steinbrecher, including whole stuffed trout with salsa verde, tajarin pasta with wild boar ragu, and a throw-back bagna caôda plate complete with bread and plenty of veggies. The creamy, anchovy-spiked dip is reminiscent of fondue, offering complex flavors that pair well with crisp white wines and rosés, perfect for happy hour.
The regional dishes are paired with full-bodied and lesser-known Piemontese wines (think Pelaverga, Grignolino, Bonarda Piemontese, and Timorasso), making Coppia an ideal place to explore some new varietals you may not be familiar with. Nishimoto and his staff have taken the guesswork out of wine pairings with recommended pours for each dish and helpful tips when you want to venture into the full wine list. The paired wines start at $5, so feel free to pair a few dishes with drinks to complete the experience.
Want to hone your palate and highlight some truly handcrafted pairings? Try the Epiphany Food and Wine pairing, with a trio of tastes for $15. Like performance art on your palate, observe the interplay between aperitifs and golden raisins, vermouth di Torino with roasted hazelnuts, and Barolo Chinato with Belgian chocolates.
Fans of the old Vino Paradiso can expect the same cool combo of mid-century modern chic and sleek furniture, with new colors and romantic lighting (date night, anyone?) to complement the new menu. Coppia means "pair" or "couple" in Italian, and at this Pearl District spot, the coupling looks to be a happy one.