FOOD AND DRINK EVENTS
Get Cheesy
Get ready for The Wedge—Portland's cheesiest block party—coming to the Green Dragon October 8th.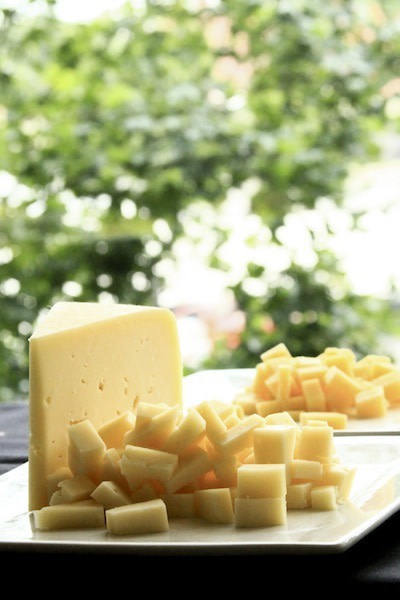 Cheese is one of those ingredients that people get very passionate about. From farmers' market chevre to Oregon's killer bleus to the cheddar on cheeseburgers around town, the Pacific Northwest is home to so much excellent cheese that we need a biannual block party to applaud them all.
This year's The Wedge: Portland Celebrates Cheese Festival is slicing things up at the Green Dragon (928 SE 9th Ave) on October 8th from 10 am to 4 pm. Organized by the Oregon Cheese Guild, the festival showcases specialty, farmstead, and artisan cheeses from around the region in a day-long celebration of all things cheesy.
The farmers' market-style event will take up Southeast 9th Avenue between Belmont and Yamhill, with over 35 cheesemakers slicing and dicing up their wares. Participating creameries include Fraga Farm Goat Cheese, Rivers Edge Chevre, Rogue Creamery, Tillamook Cheese, Tumalo Farms, Willamette Valley Cheese Company, and much, much more (here's a full list of participating cheesemakers). Rogue Ales will host a Grilled Cheese Bar, and Portland chefs will be sharing their cheese tips and tricks all afternoon (including DIY-at-home cheese info).
The Wedge is free and open to the public, with a suggested donation of $5 to benefit the Oregon Cheese Guild's efforts to strengthen Oregon's artisan cheese community. For more information, check out the Oregon Cheese Guild website, and get your cheese on!