EAT HERE NOW
Going Against the Grain at Tula
NE Alberta's newest bakery serves up sweet and savory goods that just happen to be gluten free (and sometimes vegan).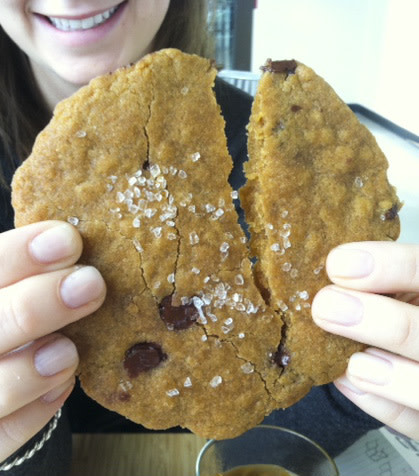 Passing by Tula, the new bakery at the corner of NE Alberta and MLK, I couldn't help but think, "Wow, that place looks REALLY big for being a Gluten Free spot." I'm not sure why I automatically associate GF goods with small, hole-in-the-wall bakeries, but Tula's walls of windows, ample seating, and large open kitchen threw me for a loop. Luckily, the good folks behind Tula are pretty used to busting through conventional wisdom about gluten free treats, and the spacious and modern bakery layout is only the start.
From the Lone Pine Coffee-spiked chocolate mini-bundt cakes to the surprisingly rich lemon ricotta muffins ($3 each), Tula's goodies are truly worth a stop for a morning snack or afternoon treat. The gluten free, vegan strawberry lemonade cupcake ($3.25) came with a surprise lemon-curd filling, and the orange and olive oil cake ($4) showed off a balanced and sophisticated flavor unlike many overly-sweet alt-baking goods I've had in the past.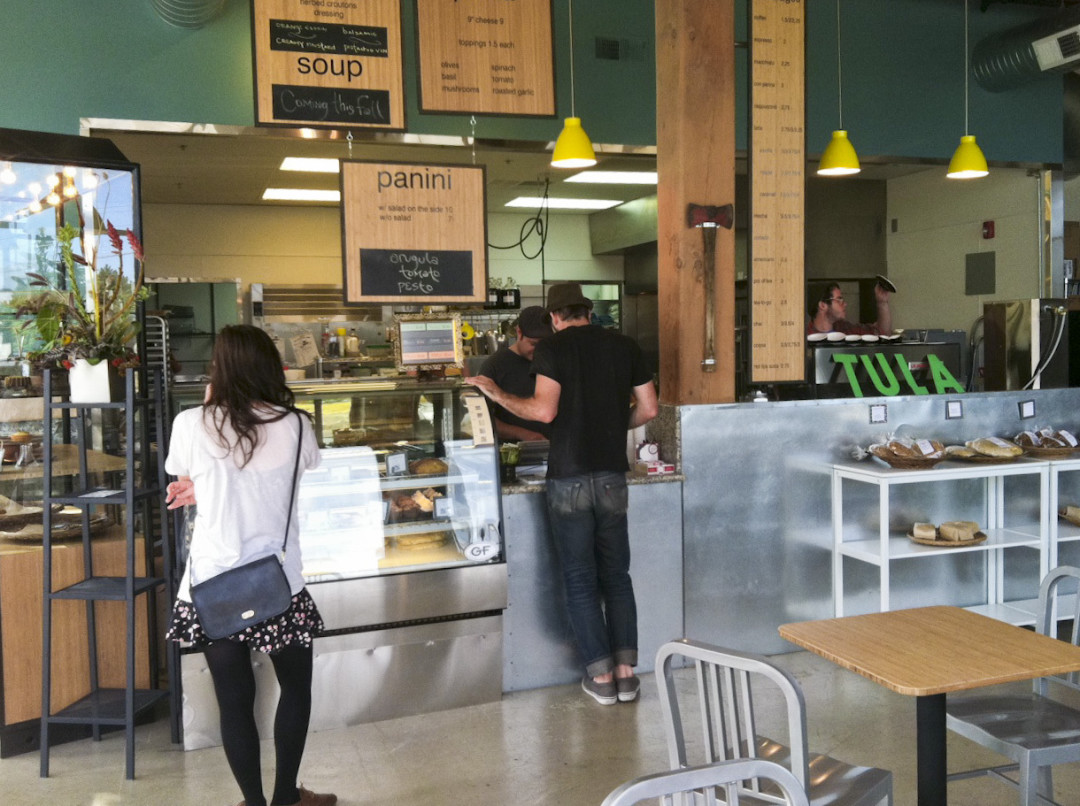 If you're going to get one thing, you've got to get a cookie. Portland Monthly recently released our list of the top Chocolate Chip Cookies in town, and I believe Tula's sea salt chocolate chip wonder would have been a contender if they'd been open prior to publishing. Seriously, this cookie is that good, topped with a healthy sprinkle of course salt that adds a toffee note to the large portion… it just happens to be gluten free and vegan ($2.75).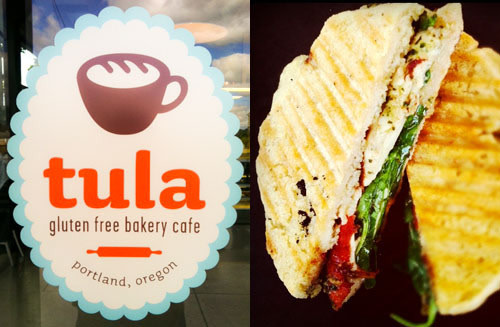 In addition to their decadent baked goods and sweet treats, Tula offers a wide array of gluten free breakfast and lunch options including savory tarts, soups, fresh grilled panini, take-and-bake Kalamata olive bread, housemade flax granola, and coffee from Bend, Oregon's Lone Pine Coffee. Only the herbed tomato tart ($5) showed tell-tale signs of an odd gluten-free texture, but everything else proved delicious from every angle. Every item in Tula's display case is marked with it's ingredients and common allergens, making it a great spot for anyone with dietary restrictions—as well as those of us who are happy to eat just about anything.
So stop in, grab a coffee and a lemon ricotta mufiin, and get comfortable. Trust me, there's room enough in this cozy space for everyone.
Tula Gluten Free Bakery Cafe 4943 NE Martin Luther King Jr. Blvd. Suite 101; 503-764-9727