FOOD AND DRINK EVENTS
The Portland Farmers Market's Big Bash
Join friends of the Portland Farmers' Market to celebrate the organization's 20th year with a truly epic dinner party.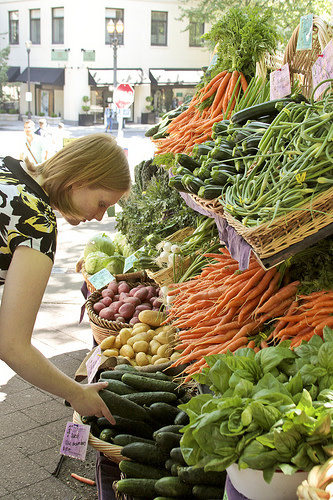 Portland's vibrant restaurant community likely wouldn't exist without the enduring relationships between chefs, eaters, and farmers—and many of those bonds were created at the Portland Farmers' Market. In the market's 20 years as the beating heart of Portland's local food scene, the city has been transformed into a national leader in sustainability, protection of small farms, and farm-to-fork dining—with truly delicious results.
Join friends of PFM, Portland's top chefs (including Scott Dolich, Cory Schreiber and Leena Ezekial), as well as local farmers for a birthday bash worthy of this organization's immense influence. The market's 20th Anniversary party will feature live cooking demos from local chefs that will fill guests' plates with vegetarian, vegan, and omnivore delights. Also in the works: live music, several intimate dining spaces, and a buffet of cheeses, charcuterie, desserts, and plenty of wine, beer, cocktails, and coffee from the market's loyal vendors.
It's all going down on Thursday, October 20th, from 6:30 to 8:30, at the International Culinary School's SHARP Restaurant (34 NW 8th Avenue). Buy tickets, $75 per person including all food and drinks, here or visit the Portland Farmers' Market website for more information.