FOODIE FREEBIES
100 Mile Mix-Off
We've got your discount code for $15 local cocktail action this week at the Oregon Environmental Council's 100 Mile Mix-Off Party.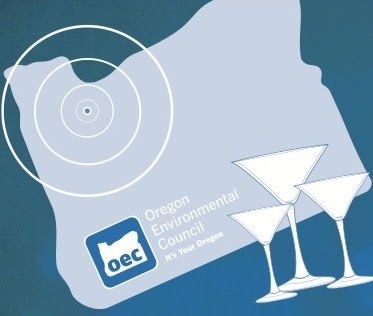 Buying locally isn't just about food: Bars around Portland are stocking more and more regional spirits, liqueurs, and bitters (if they're not making their own, that is). This Wednesday, October 19th at 7 pm, join the Oregon Environmental Council for the 100-Mile Mix Off Party—a friendly bartender competition featuring ingredients sourced or produced within 100 miles of Portland.
Clyde Common's Sean Hoard, Park Kitchen's Mary Bartlett, and Tender Bar's Lydia Reissmueller will be using spirits from Portland's House Spirits Distillery and fresh produce from Viridian Farms to make cocktails for party guests. Attendees will then have the chance to vote for their favorite as they dance it out to tunes from local DJ's.
The shake-up is going down at the @Large Films studios (807 NE Couch Street), and proceeds will benefit the efforts of OEC's Emerging Leaders Board, Portland entrepreneurs, movers, and shakers under the age of 35. Get your tickets here.
Because we like you: Use the coupon code eatbeat to get $15 tickets to the event, and be sure to say hi on Wednesday!