Mixology 101
We've Got Spirits!
The second annual Portland Cocktail Week is coming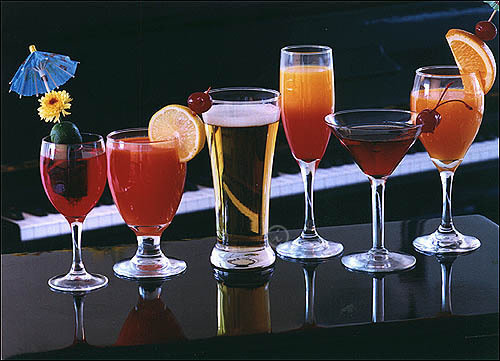 Hold off on that planned detox for just a little bit longer! Yes, the beer-soaked festivals and events have begun to wind down, but what about the countless variety of spirits that need celebrating? That's right ladies and gentlemen, Portland Cocktail Week is almost upon us!
For the second year, the Oregon Bartenders Guild is working alongside the Great American Distillers Festival for a booze-filled four-day weekend of spirit seminars, parties and lots and lots of liquor. Did we mention liquor yet? So let's not do anything too crazy, like trying to get started on that New Year's resolution to cut back on drinking—put that nonsense off till November.
When I spoke with Dave Shenaut, president of the Oregon Bartenders Guild and one of the founders of Portland Cocktail Week, he emphasized the event is not just for industry professionals, but welcomes all lovers of great cocktails to come and enjoy the festivities.
"[It's] important to us just to remember, this is for bartenders, by bartenders and anyone who enjoys putting energy into crafting a great cocktail. We want that to be the overwhelming theme of the event." says Shenaut. "[The] overall goal is to look at Portland as a center for craft cocktails, being on the cutting edge, but also keeping in mind that this is just drinking, just having fun," says Shenaut. "Don't want to take anything too seriously."
With a four days stuffed full of hooch happenings, we're here to guide you to some of the stand-out events worthy of your discerning palates.
Thursday, Oct. 20 Welcome to Portland Cocktail Week: Dust off the tuxedo or pearls, this year's festivities are kicking off at Portland's iconic jazz club Wilf's. International producer Pernod Ricard will be providing the classically inspired cocktails to help ease you into the smooth buzz you'll be maintaining for the next few days. You can also mingle with bartenders from over 30 cities cross the country in town to participate at the weekends PDX Cocktail Invitational.
Friday, Oct. 21 Bartenders' Run to Kick Cancer's Ass: Hung over? Sorry, we don't understand this mortal concept, not when there are 4Ks-to-kick cancer in the face that need to be run. Come support Novo Fogo co-founder Emily LaCroix-Axinte kick breast cancer to the curb with this fundraiser, with all proceeds going to the Fred Hutchinson Cancer Research Center.
Friday, Oct. 21 Makers Mark Arcade: Makers Mark are taking over Ground Kontrol for what will surely be the happiest of happy hours in the city. Prepare yourself for an evening of arcade-style videogames and pinball, classic cocktails and a more adult spin on arcade food. You can also blame the booze when you lose that 6th round of Street Fighter, we won't tell.
Sat/Sun, Oct. 22-23 Great American Distillers Festival: The event that inspired all this madness is back for the 7th year. Local distillers from Rogue to Sheridan-based Ransom Spirits, as well as distillers from Colorado, Washington, California, and Vermont will be taking over The Left Bank Annex for two days of showcases, tastings and panels. The Festival also features the annual PDX Cocktail Invitational, featuring some of the best bartenders all over from Miami to Honolulu battling it out for a years worth of bragging rights.
Saturday, Oct. 22 Robots Vs. Humans: With the ongoing battle between man and machine, we have let our domination slip a little bit: robots now have access to our precious Jaeger-Bomb technology. The evil masterminds at MIT will be shipping off some of their robotic mixologists for a head to head battle with Portland's finest. Come cheer on the human race, or get on the good side of our future mechanical overloads—whichever will help you sleep better at night.
Sunday, Oct. 23 Speed Rack: Come watch the best female bartenders in the city duke it out to find the fastest booze slingers in the Pacific Northwest. This competition, created by and to help better promote female bartenders, will also help raise money for Breast Cancer Research.