FOOD AND DRINK EVENTS
Eat Beat Weekly Planner
Our digest of Portland's top upcoming food and drink events, including a cookbook release party, Timbers ice cream, and a wine country harvest getaway.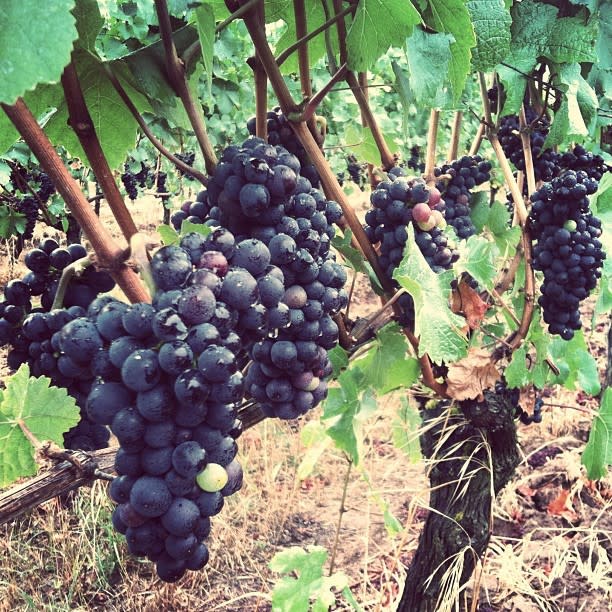 Get out your calenders! It's time for this week's list of upcoming food, beer, and wine events to help you stay in the know.
Vote for Salt & Straw's Timbers Ice Cream Flavor
What: Help ice cream all-stars Salt & Straw select the official Portland Timbers ice cream flavor. Visit the scoop shop on October 12, 13 and 14 and sample three potential picks. Full Eat Beat details here.
When: October 12, 13 and 14. Flavor launch party on Saturday, October 15 from 12:30 to 1 pm.
Where: Salt & Straw scoop shop, 2035 NE Alberta St.
Iron Bartender 2011
What: Nine local bartenders will be shaking up their best cocktails for your votes, to benefit Children's Relief Nursery. Full Eat Beat Details here.
When: Thursday, October 13; Doors open at 5:30
Where: Leftbank Annex (101 North Weidler St.)
How Much: $75 general admission (including all cocktails and nibbles), $125 VIP tickets
Ninkasi Brewers Dinner at Brasserie
What: A seven-course beer pairing dinner with dishes from chefs Pascal Chureau and Michael Hanaghan, with plenty of opportunities to chat with Ninkasi Brewing Company master brewer Jamie Floyd about the craft beer process. Dishes are set to include beer-battered cod paired with Total Domination IPA, paella with clams and mussels paired with Believer Double Red Ale, and beer-braised beef short ribs with glazed carrots and onions with Ninkasi's Oatis Oatmeal Stout.
When: Friday, October 14th, 6:30 pm
Where: Brasserie Montmartre 626 Southwest Park Ave
How Much: $45 per person for 7 courses and beers. Call 503.236.3036 for more info and reservations.
Chehalem Wines Harvest Getaway Package
What: Celebrate Chehalem Wines' 25th anniversary with the chance to participate in this year's harvest and crush—a great way to immerse yourself in the winemaking process. The Chehalem Harvest Package includes overnight lodging in wine country (the Brookside Inn Bed and Breakfast in Carlton), harvest work, lunch with the Chehalem crew, and plenty of wine all weekend long.
When: October 14 to 16th or October 21 to 22nd
Where: Chehalem Winery, 31190 NE Veritas Lane in Newberg, OR
How Much: 20% off hotel rates, full package starts at $150 a night. For lodging details, head to Chehalem's website.
A Fall Feast with Sokol Blosser
What: A celebration of one of Oregon's founding wineries at Hall Street Grill with five courses of dishes inspired by wines from Sokol Blosser. Guests will feast on seared scallops with fig and bacon chutney, quail stuffed with pancetta and mushrooms, Pinot Noir-braised lamb shanks, and much more.
When: Saturday, October 15th at 5 pm
Where: Hall Street Grill 3775 Southwest Hall Blvd in Beaverton
How Much: $96 per person, including five courses and all wine. For reservations contact [email protected] or call 503.641.6161.
Dishing Up Oregon Release Party at Nostrana
What: A farm-to-table cookbook signing and free farmers' market-style tasting event featuring Oregon culinary artisans. Join author Ashley Gartland and Nostrana chef Cathy Whims for the release of the new book, Dishing Up Oregon, and taste the dishes and products featured in the culinary compendium. Participating vendors include Two Tarts Bakery, din din Supper Club, Full Sail Brewing, House Spirits Distillery, Viridian Farms, Freddy Guys Hazelnuts, The Oregon Olive Mill, Park Kitchen, little t american baker and more.
When: Sunday, October 16th, noon to 3 pm.
Where: Nostrana 1401 SE Morrison
How Much: Free, featuring food and drinks from local chefs, farmers, winemakers, and brewers.
Know about a great event coming up that should be on our radar? Shoot me an email at [email protected] or give me a shout over on Twitter at @allisonejones. Now get out there and start eating!