HOMETOWN PRIDE
Food & Wine Magazine Hails Several Portland Favorites
The November issue of Food & Wine puts Oregonian artisans in the spotlight, including Olympic Provisions, Red Ridge Farms, and Portland's Bushwhacker Cider.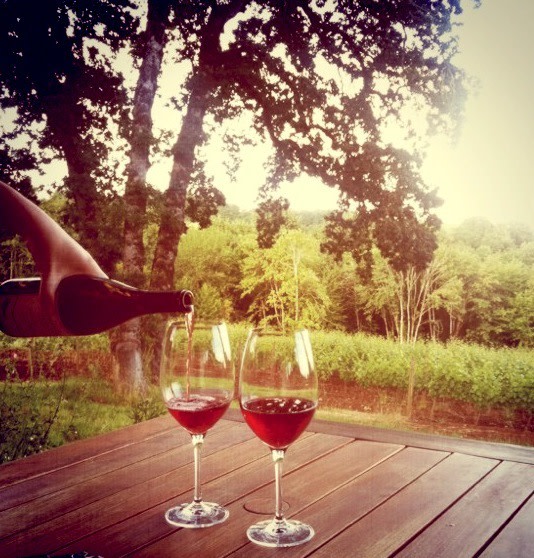 In the continuing saga of the national media's love affair with Portland, Oregon, the November issue of Food & Wine magazine is filled with recognition of top Oregonian movers and shakers:
1. If Wine Could Be An It Girl: Scott Paul Wines (of Carlton, Oregon) plays cover girl for the month, with a bottle of their 2008 Scott Paul La Paulée Pinot Noir pictured next to a glistening turkey on newsstands (in front of a roaring fire, no less). The "cherry-rich" wine is singled out as a perfect Pinot for the big day's big bird.
2. Charcuterie Kings: In an article about Cutting Edge Butcher Shops around the country, Portland's own Chop and Olympic Provisions grabbed two of the top spots, complete with glamor shots. OP also received a nod from Bon Appetit restaurant editor Andrew Knowlton, who included the hometown meatheads' Chorizo Navarre on a list of America's Best Charcuterie in the magazine's October issue.
3. Day Tripper: Where to Go Next: Where to Stay in Wine Country features several Oregon oenophile destinations, including Stoller Vineyards three guesthouses, Red Ridge Farms Stoneycrest Cottage (both in Dayton, Oregon), and the Inn at Red Hills in Dundee.
4. Get buzzed: Drinks column Cocktail Lounge focused in on the season's Hard Cider Buzz, singling out Portland's Bushwhacker Cider cider-centric bar on SE Powell and 2 Towns Ciderhouse in Corvallis. In another Bon Appetit/Food & Wine showdown, the former selected the Willamette Valley's E.Z. Orchards as one of the top American Hard Ciders.
Cheers to all the hometown heroes carrying the banner this month!