FOOD NEWS
Grand Central Bakery's New Lead Baker
Per Se alumnus Sean Coyne will be heading Portland's Grand Central Bakery after 15 years at New York's top eateries.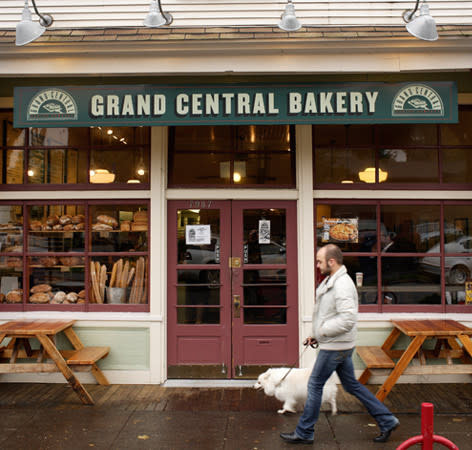 This year has brought several big-name culinary gurus to the shores of the Willamette, and restaurant kitchens aren't the only ones making the most of the imports.
Grand Central Bakery's new head baker, Sean Coyne, has spent the past decade and a half in New York and has put in plenty of time managing bread programs at Thomas Keller's Per Se, Bouchon Bakery, and The French Laundry, as well as Sullivan Street Bakery and Balthazar Bakery in NYC.
Though Coyne's professional passion lies in the art of baking, he's no stranger to the less yeasty sides of the restaurant world. Prior to developing the four-star bread program of Keller's empire, Coyne was a cook at Gramercy Tavern with Tom Colicchio and owned a wine and cheese shop in New Jersey.
Coyne's move to the City of Roses feels a lot like a pat on the back of our growing culinary scene, but it remains to be seen whether the new head baker will instigate any changes to the already booming Grand Central Bakery product line. The bakery—with six locations throughout Portland—has been supplying baked goods to some of Portland's top eateries for years—including Little Bird, Grüner, Bluehour, Lincoln and Toro Bravo well as to supermarkets throughout the city.
Hopefully the new addition will be the metaphorical yeast in the Grand Central Baking machine, and allow an already great product to rise to new heights.