Costume Opportunities
Halloween Happenings Part II
More Halloween hot spots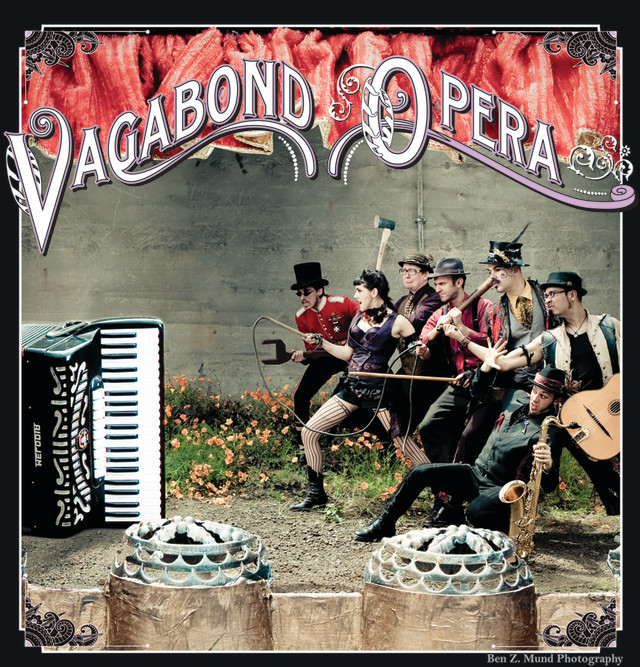 Here's all the Halloween parties, pageants, and shindigs we didn't have room for in the last post. So between this and Allison Jones's Eat Beat planner, you really should have no excuse for sitting out this horrifying holiday.
Jason Webley's Halloween Spectacular
Thursday, Oct 27
You can't throw a rock in this town without hitting a rambling anarchist jug band collective of some sort—that's why it's so refreshing to see a street musician with the drive and talent to back up his passion. Based out of Seattle, this college-educated dreamer quit his day job and headed out on the road with nothing but the accordion on his back and a dream in his heart. Webley has traveled the world, produced five of his own albums, and collaborated on Evelyn Evelyn (http://www.evelynevelyn.com/about.html) with Amanda Palmer of Dresden Dolls fame. With a salty voice, pirate aesthetic, and decadently visual lyrics, Jason's gorgeous songs sound like Tom Waits after he was carried away and raised by gypsies. Spectacular is a pretty spot-on adjective for this eve of pre-Halloween gypsy-folk-punk antics.
Wonder Ballroom. 8 pm. All Ages. $10 in advance/$12 at the door.
Soundstage Rhythm Orchestra's Macabre Ball
Friday, Oct 28
What's going on over at the Bossonova Ballroom? Oh, nothing much. Just Portland's 24-piece "dance orchestra" playing totally tight tunes from the 1920s to the present. The largest orchestra of its kind on the West Coast, the SRO will be playing everything from jump jazz to disco, rumba to fox trot, and anything else that will motivate the monsters to mosh. Not adorably macabre enough for you? Ghostly burlesque characters also will haunt the stage throughout the evening, accenting the live music with live (dead?) movement. This is a masquerade affair, so put a little thought into your attire for the costume contest.
Bossanova Ballroom. Doors at 8pm. $15 advance/$20 at the door. 21+
Fright Night: A Halloween Circus
Friday, Oct 28
Presented by Night Flight Aerial Art Studio, this evening of airborne antics includes death-defying turns on aerial silks, trapeze, and trampoline. Rumor has it there will be a mummy contortionist and a strongwoman Bride of Frankenstein amongst the dozen or so performers, so get ready for a hair-raising show of breathtaking body-bending. Minors ok when accompanied by a parent or guardian.
Alberta Rose Theatre. Show at 8, Doors at 7. $20 advance/$24 at the door
Wicked Awesome: Big Homo Halloween Party & Queer Cover Bands
Friday, Oct 28
This flamboyant fiesta is pretty much exactly what it sounds like. An assortment of dangerous DJs, drag queens, and queer cover bands will be rocking two separate dance floors. And yes, there's a costume contest so don't even think about showing up without a glittery guise.
Rotture and Branx, 315 SE Third Ave. 8pm. 21+
Midnight Serenaders Halloween Bash
Saturday, Oct 29
Portland's Midnight Serenaders will set a swinging mood with some vintage hot jazz at their annual soiree. Wear your Halloween best and whirl around the dance floor to lilting yet lively tunes. This year the lovely Libertine Belles, an old-timey vocal trio are on the bill (ask them to play "Rum and Coke"), and the festivities are going down at the opulent Secret Society Ballroom. Picture the Serenaders' vampish beauty Dee Settlemier crooning in a haunted cabaret while you get better acquainted with the flapper or dandy of your choice. And don't forget to try a "zombie," the drink special of the night. Nothing like a little moonshine and mischief to celebrate All Hallows Eve.
Secret Society Ballroom. 116 NE Russell. 9pm-12am. $10 advance/$15 door. 503-493-3600 brownpapertickets.com
Transylvanian Voodoo Ball & CD Release Party
Saturday, Oct 29
The nattily attired Vagabond Opera celebrates the CD release party for its new album Sing For You Lives with special guests Chervona. Both bands are adept slingers of sizzling gypsy jive and frenzied Eastern European dance music. Whatever happened to the Transylvania Twist? Displays of fire dancing, belly dancing, and Dino Tarot will round out the evening.
Star Theater. 9pm, doors at 8pm. $15 advance/$20 at the door.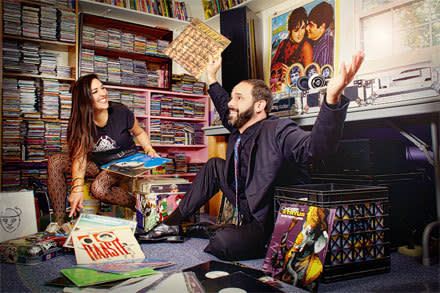 Ninth Annual Bollywood Halloween Bash
Saturday, Oct 29
Portland's ambassadors of Indian beat music, DJ Anjali & The Incredible Kid, host a colorful and cadaverous soiree that promises sights and sounds unlike any other. The costume contest alone is worth the price of admission.
Someday Lounge. $10 with costume/$15 without
Ninth Annual HOWL
Saturday, Oct 29
This Halloween benefit for City Repair Project is a crazy all-nighter dance party with two floors of DJs, a haunted house, a graveyard, and many more ghoulish delights.
Branx & Rotture, 315 SE Third Ave. 9pm-5am. 21+ only w/ID. $26-30.
In the Crematorium II: An All Hallow's Eve Night of Costume and Dance
Saturday, Oct 29
A Halloween party set in an ornate, funky funeral home-turned-venue? How perfect. DJ Cooky Parker, prodigious punks the Angry Orts, and This Charming Man, a Smiths tribute band will supply the melodies.
The Woods 6637 SE Milwaukie Ave. 8pm-close. 21+. $10
Dia de los Muertos: Weekend Celebration
Oct 29-30
You don't have to be Wednesday Addams to play "wake the dead"! You can celebrate memories of the dearly departed at this decidedly dark, though family-friendly, traditional Mexican festival. Activities include altar-building and displaying, Sugar Skull decorating, free hot chocolate and snacks, a raffle and more! Don't miss your chance to dress up and rattle around Pioneer Square with all the other skeletons for the big Sunday parade! All events are downtown and free.
Portland Zombie Walk 2011
Sunday, Oct 30
If you see someone with a drippy facial wound carrying a "Brains, Not Bombs!" sign, hopefully they're part of the PDX Zombie Walk. That's right, the event you've been dying for all year is finally upon us—everyone's favorite leisurely zombie stroll around town is back for another year of morbid revelry and cheer. The event is free, open to everyone (kids, dogs, living, dead, catatonic). The route will be posted shortly before Sunday. Thrill The World Portland will be performing an encore of Michael Jackson's Thriller dance, the Voodoo Doughnut Van will be around to distribute tasty treats, and "Niall's Zombie Control Service and friends" will provide security, guides and crosswalk aides. Festival organizers advise you to "keep your blood and guts to yourself", just like mom taught you.
Starts and ends at Hollywood Vintage, 2757 NE Pacific St. Noon-4. Free. All Ages
PDX Freak Show
Sunday Oct 30
This particular gathering of weirdos is a way to give props to the propmasters, actors, directors, editors, costumers, composers, and everyone else who plays a part in our bold and vibrant film community that's been a brewin' in Portland over the past decade. This cinematic soiree features costume. CGI, and special FX contests, with prizes supplied by Voodoo Doughnuts. Who knows? You might meet someone who actually wants to read your screenplay. This event is a benefit bash for the Children's Cancer Association.
1512 W Burnside St. 8pn-2am. 21+.
Dead Rockers Halloween Party and Dead Rockers Costume Contest
Monday, Oct 31
Come dressed as your favorite deceased rock deity and thrash to an excellent band lineup. East End, known for its rock n' roll clientele and home to the "evil Rod Stewart" hairdo, even promises a mysterious performance by one of "the deadliest rockers around."
East End 203 SE Grand Ave. 9pm-close. 21+ only w/ id. $5.