FOOD AND WINE EVENTS
Scott Paul Wine's Burgundian Bacchanalia
Join fellow Pinot-philes and winemakers for the sixth annual La Paulée de Carlton, a harvest feast of epic proportions.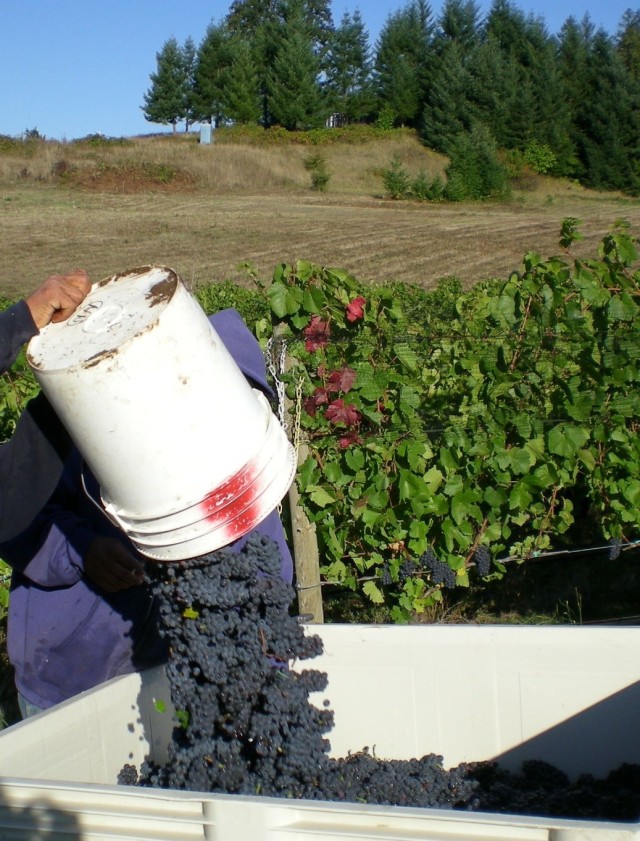 Most Oregon wineries are well into harvest and crush this week, but some are still finding time to plan great end-of-the season celebrations, including the 6th Annual La Paulée de Carlton.
On Saturday, November 5, Scott Paul Wines will host over 60 Pinot-philes—passionate Pinot Noir lovers—for a truly bacchanalian feast at the Olive Mill at Red Ridge Farms prepared by chef Paul Bachand of Newberg's Recipe.
Inspired by the traditional Burgundian harvest festival "La Paulée," this local wine country fete has been bringing together wine lovers from around Oregon for six years—with memorable results. Guests are encouraged to bring a few bottles of Pinot to share, and top winemakers will be on hand to join the festivities and pour their own library selections—which means the Pinot will be flowing freely all night long.
This year, guest winemakers include Brian and Jill O'Donnell of Belle Pente, Andrew Rich of Andrew Rich Wines, Bill Sweat and Donna Morris of Winderlea, Scott Paul winemaker Kelley Fox, with her own label, Kelley Fox Wines, and several more.
Want to get in on the action? Tickets are $125 each, and can be purchased by emailing [email protected] or by calling Scott Paul Wines, at 503-852-7300. Cheers!