BEST OF PDX
Super Sunday Suppers
Sundays aren't just from brunch: cozy up this fall with stick-to-your-ribs Sunday evening specials around town (and across the Columbia, too!)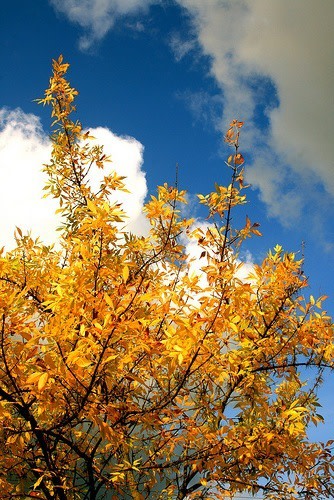 As Portlanders break out their chunky scarves and knit sweaters, it's time to start celebrating the return of fall. This month the air starts smelling like apple pie and fireplaces and summer's tomatoes, peppers, zucchini, and eggplants are paired with the hearty flavors of sage and rosemary and caramelized pears.
Dive into the flavors of fall with Sunday Supper specials at restaurants throughout the Portland area, with comfort food that will stick to your ribs and get you through until next year's six weeks of summer.
Wildwood's Sunday Suppers: Wind down with Wildwood chef Dustin Clark's take on northwest comfort food each weekend (1221 NW 21st Ave., wildwoodrestaurant.com). Choose from a menu of family-style dishes for two or more people, and bring your own bottle of wine from home with no corkage fees all night long. Recent tastes have included salami and grilled squash pizza, Russet potato gnocchi with coppa and anchovies, and stuffed tomatoes with frikeh and minted chard. For further details, call 503.248.9663.
Brasserie's Sunday Table: Each month, Brasserie (626 Southwest Park Avenue, brasserieportland.com) hosts a Sunday night communal dinner that highlights the eats and drinks of a European region (think plenty of stews, sauces, and butter to keep you and your taste buds warm and cozy). Each family-style meal is just $39, including seven courses of regional rustic French fare from chef Michael Hanaghan, plus beer, cocktails and wine. For more information about upcoming Sunday Table meals, call 503.236.3036.
Lincoln's Sunday Supper Special: Chef Jenn Louis offers a weekly "Sunday Supper" special each week at Lincoln (3808 N. Williams No. 127; lincolnpdx.com), featuring four courses—salad, pasta, entrée, dessert—served family-style, for just $30. Kids are welcome at a discounted price of $20. Call 503.288.6200 for reservations. (Industry tip: Sunday is also food industry night at Lincoln, meaning 10% off for anyone with a valid OLCC or Food Handler's card).
Andina's Sunday Fall Performance Series: Like your dinner with a side of entertainment? Head down to Andina (1314 NW Glisan; andinarestaurant.com) for a Pearl District Peruvian party most Sundays throughout the fall (full schedule here). Enjoy international music performances from talented Portland artists along with tapas, an entrée and dessert—with Andina's signature Peruvian flavors—for $55. For reservations, call 503.228.9535.
Lapellah's Sunday Suppers: The Sunday evening special at this Vancouver, Washington eatery (2520 Columbia House Blvd., Suite 108, Vancouver, WA; lapellah.com) include a variety of comforting soups, a weekly main course, and your choice of desserts for just $25 (kids only $12). Upcoming fall flavors include brick oven-baked three bean cassoulet with duck confit, housemade pork sausage, heirloom tomatos, and broccoli. Supper starts at 4:00 pm and continues until the featured dish sells out. For more information, call 360.828.7911.
And one to come…Cocotte Chefs Kat Liebman and Zoe Hackett will be offering a prix fixe menu every Sunday evening (2930 NE Killingsworth; cocottepdx.com). Diners will be able to choose between several options for each course. More info on this menu soon!
Got a favorite Sunday night restaurant dishing up comfort food this fall? Tell us in the comments!