FOOD NEWS
The Guild Public House to Shutter This Month
Former politico Jesse Cornett's East Burnside pub is set to close on October 29th after less than a year.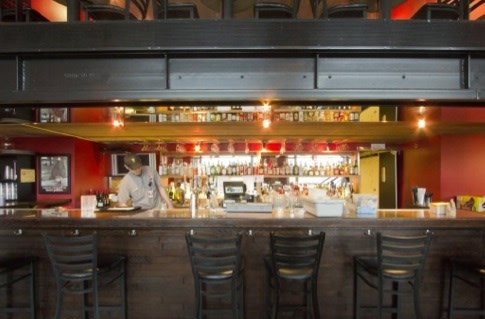 According to an email sent out to fans of the East Burnside eat-and-drinkery, The Guild Public House will "go out with a bang" on October 29th. The neighborhood bar-meets-political forum—owned by BlueOregon co-founder Jesse Cornett—opened in January of this year, and has been the site of countless beer festivals, film screenings, and one raucous State of the Union broadcast party.
According to the owner, pub management has stood int the way of his true calling, public service: "I miss the ability to work to support causes that help the public good and look forward to returning to my passion, regardless of whether I remain in the private sector or return to the public realm."
Nestled on the first floor of the Noble Rot building (1101 East Burnside Street), the pub drew beer, cocktail, and political aficionados alike—and the fun isn't over quite yet. There's still the Astoria Cans Film Fest on October 27 (featuring $2-$3 cans of Astoria's Ft. George Brewing suds), beer specials all next week ($2 pints and $5 growlers), and a farewell party on October 29th, which also happens to be Cornett's 36th birthday. From 4 pm till closing, head down to The Guild for food, drink specials, and farewell toasts. Costumes are encouraged, with bonus points for dressing as your favorite politician.