THE MORNING AFTER
Top Bartender Hangover Cures
Just in time for Portland Cocktail Week's bacchanalian festivities, we've got the insider's hangover cures straight from Portland's top bartenders.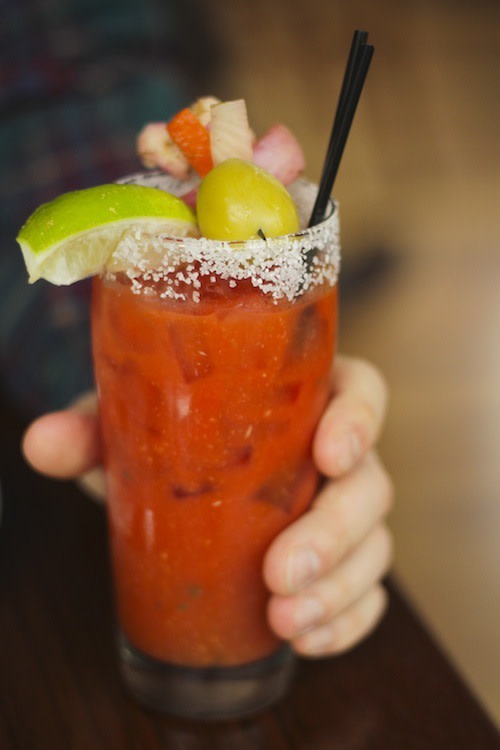 Everyone's got their own patented hangover cure, whether it's a triple Americano, a little hair of the dog, a spicy bowl of birria, or a big ol' Gatorade and six extra hours of sleep.
To kick off Portland Cocktail Week, we gathered hangover tips from top shakers around the city—so feel free to get out there and start your engines. It is Friday, after all.
Adam Robinson from The Bent Brick – The signature (and only) dish from Nong's Khao Man Gai pile of rice cooked in chicken stock with poached chicken. Simple, just absolutely delicious, and easy on the stomach. Right after I moved to town I was having a conversation with Jeff Morgenthaler. He mentioned he had Nong's that day, and I didn't know what it was, so he said I had to go. I did, and the rest is history. It has to be my favorite cart, and doesn't help that the cart's owner is painfully adorable.
Tommy Klus from Kask – Huevos rancheros or a cheeseburger and a milkshake. Either does the job just fine.
Kyle Webster from St. Jack – A sandwich from the deli at Food Front on NW Thurman, consumed (naturally) on a blanket underneath the wooden bridge at the entrance to Forest Park with a bottle of French rose or Sauvignon Blanc in the early afternoon sun.
Jordan Felix from Clyde Common – A 750ml of Pellegrino and Cinnamon Roll French Toast from Stepping Stone Cafe at 24th and Quimby. When the wait isn't too long, their breakfast items (served all day) are just brilliant.
Dave Shenaut from Rum Club and the Oregon Bartenders Guild – Pho from Pho PDX, and an old VHS of Pretty Woman. I like to sit and cry when I get "shenaut'd in".
What's your hangover cure? Chicken and Waffles from Screen Door? A Bloody Mary from Besaw's? Tell us in the comments—and remember, water is your best friend. In the words of someone healthy, "You gotta hydrate to be great."