Beer Bulletin
Widmer Seasonals
A bountiful box of limited-edition brews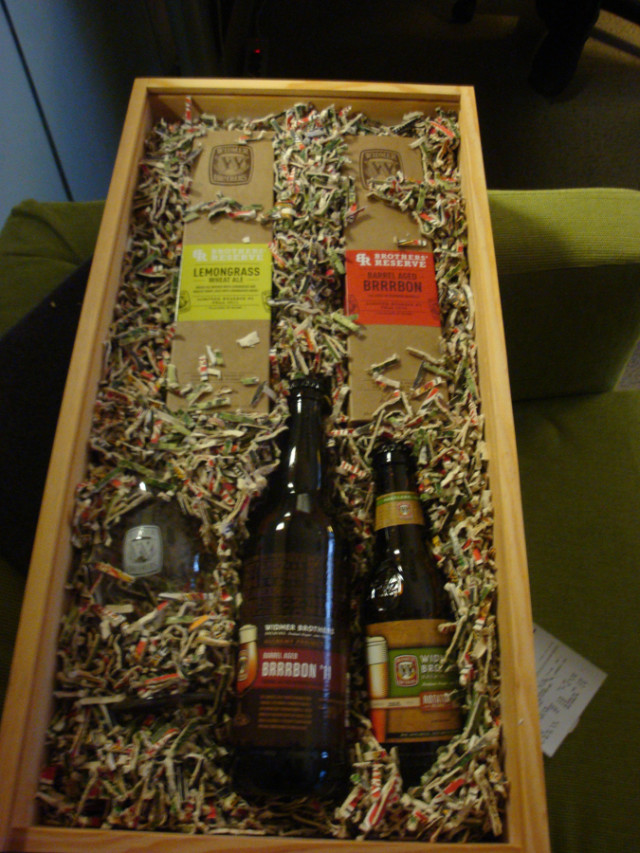 I admit to feelings of guilt occasionally; blame it on my Catholic upbringing. As much as I try to lead a vaguely Buddhist lifestyle of gentle compassion and good humor, sometimes my conscience still rumbles in protest. So to make amends, I'd like to thank Widmer Brothers Brewing for the absolutely amazing beer packages I receive on a regular basis. My usual course of action is to happily chug the free beer and then not write anything about it. "They're the big boys," I tell myself. "They don't need the publicity." But I would be remiss in my duties if I didn't point out that Widmer is consistently producing damn fine beers with their seasonal releases, Rotator IPAs, and Brothers Reserve series.
For one thing, they arrive in decorative wooden boxes emblazoned with the Widmer logo—several of which can be found in my office performing various tasks (receipt receptacle, charger stand, monitor boost). The presentation is flawless, My goodness, the shipping expenses alone must be considerable.
My latest delivery contained two 22-oz bottles of a new limited edition winter beer, the Barrel-Aged Brrrrbon, a 22-oz bottle of the new Lemongrass Wheat Ale, and a 12-oz bottle of their latest IPA in the Rotator series called O'Ryley IPA. A few words on each:
Barrel-Aged Brrrbon 2011: It's a much smoother quaff than I'm used to for a winter beer that's spent time in the barrel. I split a bottle with an old friend who couldn't believe it was a brawny 9.4 percent ABV. The caramel and toffee notes from the malt are front and center, but the judicious use of hops during the second fermentation gives the beer a buoyancy and lightness that you don't typically get with a winter warmer.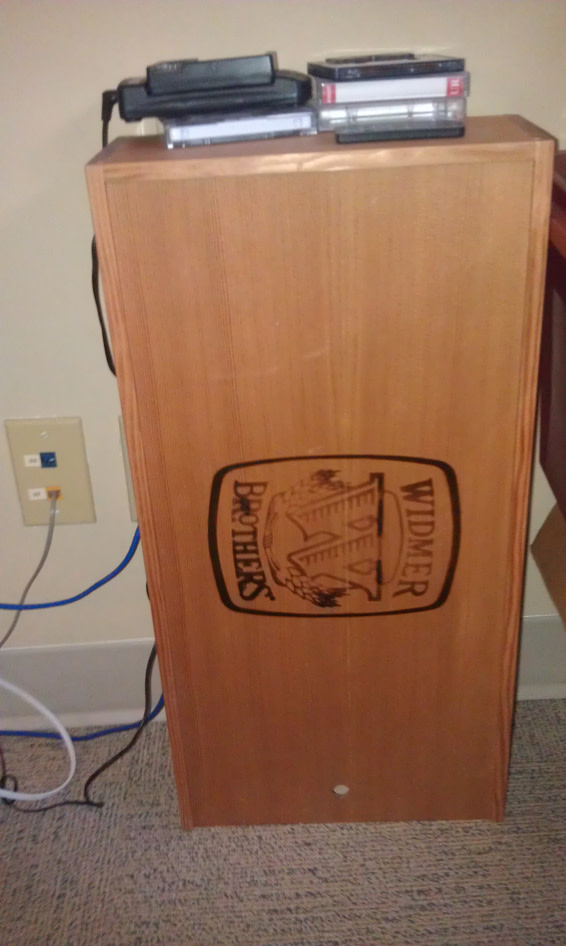 Lemongrass Wheat Ale: Another winner from the Brothers' Reserve series (which means once it's gone, it's gone for good), the Lemongrass Wheat is a flavor festival (sorry, I've been watching too much Guy Fieri) in a bottle. The combination of lemongrass, muscat grapes, and champagne yeast produces something close to a sparkling ale with a formidable citrus kick. Thus far I've been quite pleased with some of the new fruit-forward beers I've seen from the locals (Citra from Widmer and Summer Squeeze from Bridgeport) and the Lemongrass Wheat is another example of a balanced brew with fruit characteriestics. Here, the fruit profile works in context with the malts and hops, rather than announcing itself as the star of the show. And at 9 percent ABV it packs a punch.
O'Rylely IPA: This is the third release in the Widmer's Rotator Series, and I liked it more than the Falconer IPA (lackluster hoppiness), but not as much as the X-114 (very lively flavors). The addition of rye gives it a fun, prickly mouthtaste while the hops maintain a more restrained presence. Available through January.
Both the Brrrbon and the Lemongrass likely retail for $12-plus, which seems like a lot of dough, but these definitely qualify as special occasion beers, and they each come in an individual box for easy Christmas wrapping.