WINE WEDNESDAY
20th Anniversary ¡Salud! Auction
This exclusive wine auction and gala—November 11 & 12—allows Oregon wine lovers to give back to the seasonal workers who make each harvest possible.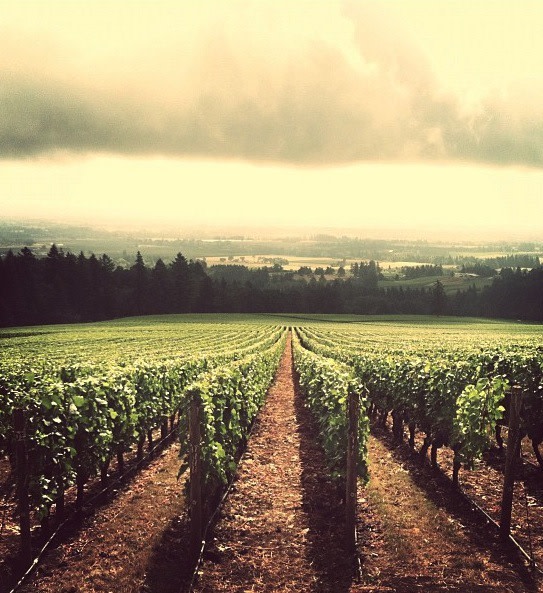 It's ¡Salud! Wine Auction's 20th anniversary, and the organization—which works to provide access to mobile healthcare services for Oregon's seasonal vineyard workers and their families—is pulling out all the stops for this year's festivities. ¡Salud! is an indispensable part of Oregon's wine industry, and the auction gives wine lovers and winemakers alike a chance to give back to the amazing men and women who make each harvest possible.
Every year, dozens of Oregon wineries release a special Pinot Noir cuvée made specifically to benefit ¡Salud! the day before the Saturday evening Gala. This year, the Tasting and Big Board Auction will take place on Friday, November 11 at Domaine Drouhin Oregon (6750 NE Breyman Orchards Road; Dayton, OR) from 3 to 6 pm. This event brings together 42 of Oregon's top wineries—including Adelsheim Vineyard, Archery Summit, Chehalem, Domaine Drouhin Oregon, Evening Land Vineyards, Patricia Green Cellars, Ponzi Vineyards, Scott Paul Wines, Sokol Blosser, Soter Vineyards and many more—to offer barrel samples of their 2010 ¡Salud! wines for the first time. Another draw of the pre-gala event? Guests will be able to get valuable inside information about each wine's promise straight from the winemakers—meaning attendees' bids at the auction will be especially informed. Five cases of these extremely limited-production Pinots will be auctioned to the highest bidder. These wines won't be found online, in stores, nor tasting rooms—you've got to get them here!
The Auction and Gala Dinner takes place on Saturday, at The Governor Hotel in Portland (614 Southwest 11th Ave.) at 5 pm. This Black Tie-optional gala features out-of-this-world auction packages (think wine vacations, grower Champagne tastings, winemaker tours, and hard-to-find library wines) served up with exclusive wine tastings and a gourmet dinner inspired by Oregon's Pinot Noir harvest. The full 2011 Auction List is available online for your pre-gala perusal.
Tickets are still available and can be purchased online. The ticket price of $395 per person includes the Friday Tasting and Big Board Auction and the Saturday Auction and Dinner. Oregon is the only state in the country with such effective collaborative efforts between winemakers and doctors in support of seasonal workers, and those efforts are made possible by true wine lovers of Oregon.