FOOD & WINE EVENTS
Chef Studio Dinners
Food school is open, with four nights of collaborative dinners and demos at Robert Reynolds's celebrated cooking school.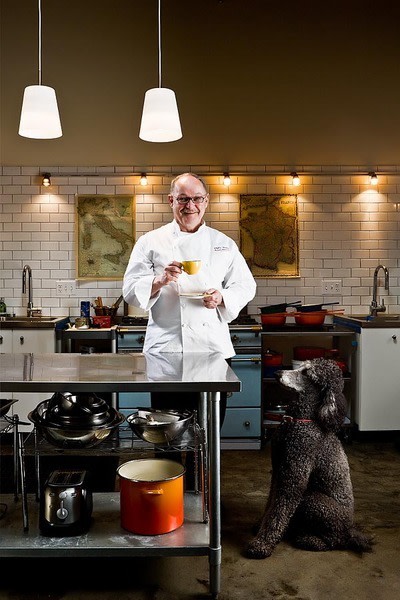 When Robert Reynolds throws a dinner, it's an occasion—an intimate night of good eats and drink and conversations that will lead you down roads not yet taken. Something interesting is always cooking at the Chef Studio, the headquarters for Reynolds's musings on French and Italian food philosophy and the home of his small but influential cooking school. Over the years, the Chef Studio has entertained Din Din Supper Club dinners and showcased hidden cooking passions of Portland cooks, like food cart owner Nong Poonsukwattana.
Up next: four nights starring teachers from his trenches, including Paley's Place pastry whiz Kristen Murray, local food fanatic Blake Van Roekel, and Indian home cook supreme Kaaren Bedi. Think of this as food school—a way to find out what cooks glean at the Chef Studio.
Each night features a different lineup led by appetizers, aperitifs, "what the French might call an entrée," a main course, cheese, and dessert. The price is $45, and includes cooking demos and two wines. Seating is for 10 people per night. As Reynolds puts it: "We cook, we talk, we serve—you eat and drink."
Nov 12: Blake Van Roekel and Kristen Murray, "an electrifying collaboration"
Nov 13: Kaaren Bedi & Kristen Murray, "Indian home cooking"
Nov 19: Kaaren Bedi, Robert Reynolds & Kristen Murray, "From India to France"
Nov 20: Robert Reynolds – French Regional menu
Chef Studio
2818 SE Pine St
Reservations: [email protected]