OPENING WEEK
Chocolate for a Cause
Naturopath Melissa Berry's new chocolate shop is selling doctor-approved vegan and gluten-free chocolates to raise money for a free neighborhood health clinic.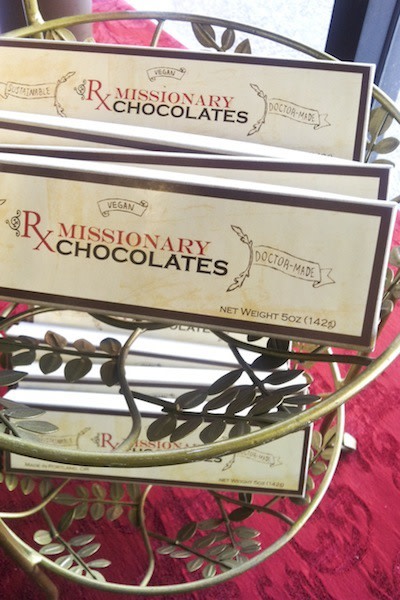 Missionary Chocolates owner Melissa Berry is thinking big: She's a naturopathic doctor who believes that chocolate has the power to cure what ails you and can also be a part of a movement to spread health care to those who need it most. Unassumingly nestled between a Plaid Pantry and an Edible Arrangements shop on NE Glisan, Berry's new shop is dishing out vegan, gluten free, and allergy-friendly truffles that taste as decadent as any guilty pleasure.
So what puts the "Mission" in Missonary? Berry hopes to build a free health center here in Portland, funded by chocolate.
Berry started making chocolate truffles for holiday gifts for her family just four years ago, and has already pulled in major chocolate-world awards for her allergen-free, vegan treats. Previously available only at farmers' markets throughout the Portland area and at local food co-ops and cafes, the new brick-and-mortar space will allow Berry to get several steps closer to her dream of free Naturopathic care for Portlanders in need.
Sure, the story's great, but the chocolates are even better. Missionary Chocolate's coconut milk truffles come in flavors like Meyer Lemon Explosion (which won first place at the 2008 Northwest Chocolate Festival), Vanilla Salted Caramel (topped with Madagascar vanilla bean sea salt), Trailhead Espresso (with freshly ground Trailhead Coffee), and Spicy Cinnamon Chipotle. The coconut milk is so subtle, you can barely detect it—so the dark chocolate and pure flavors are able to shine.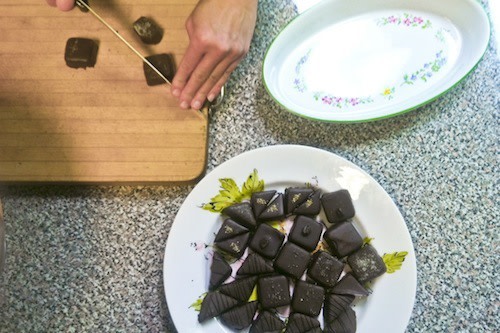 At the just-opened shop, you can sample every flavor, pick up mixed boxes of truffles for $15, or purchase individual truffles for $3 each. The chocolate shop also features gluten-free chocolate covered pretzels, locally-produced products and kitchen supplies, and decadent vegan caramel sauce.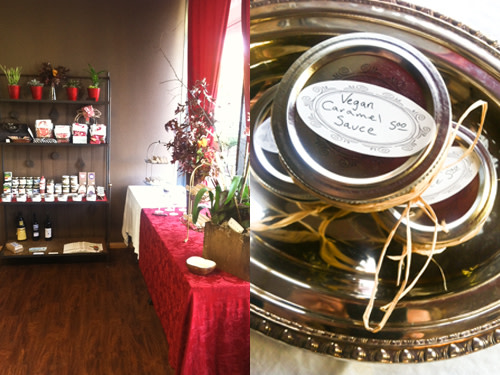 These truffles would make any of your vegan, gluten-free, health nut, or just plain chocoholic friends very happy this holiday season, and you can also let them know they're helping a great cause by doing what they do best—eating chocolate!
Missionary Chocolates
10 am to 2 pm most days at 2712 NE Glisan St.