NEIGHBORHOOD NEWS
Eat Beat Neighborhood News
Top food news stories from around Portland, including the Grand Opening of Ambonnay Champagne bar and a new vegan eatery in Tigard.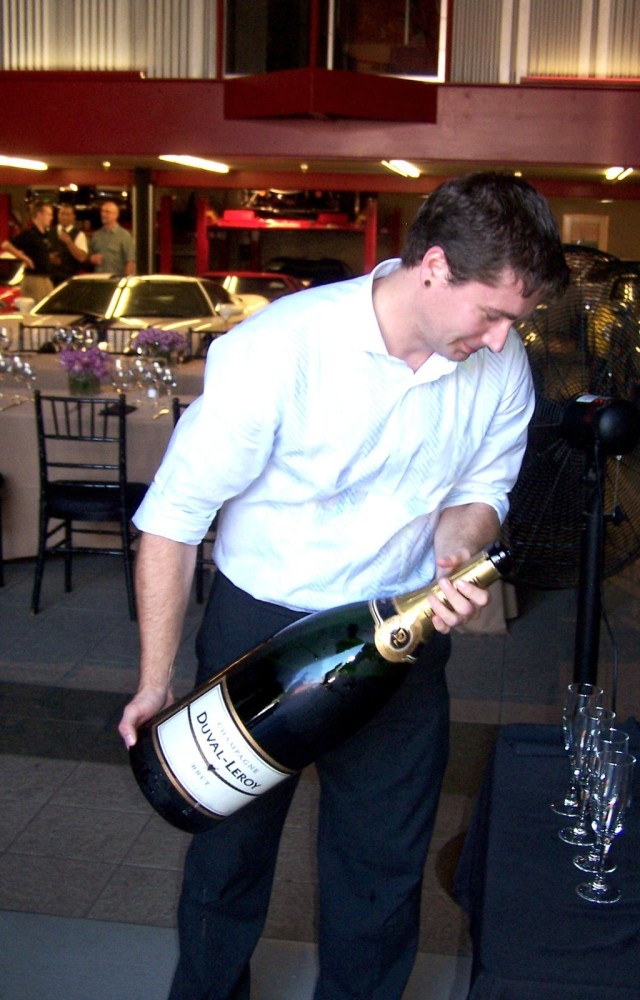 Southeast
Red Slate Wine Co. owner David Speer's Industrial Southeast Champagne bar, Ambonnay, will hold its grand opening this Saturday, November 12. The bar—located in the same building as the flagship Olympic Provisions—will serve sparkling wine from around the world, and the bar's menu will focus on creative vegetarian food prepared to pair with the bubbles at 107 SE Washington St., suite #167.
Northeast
Fire on the Mountain's third location—at 3443 NE 57th Ave off Fremont—is officially open as of Monday. The hot wing slingers will be dishing up their signature saucy wings, along with pizzas, full table service and beers brewed on-site (look for Fire on the Mountain IPA, amber ale and lager in the coming weeks).
Barista's Northeast Alberta location—damaged in the same 4th of July fire that put Aviary on hold—is back in business at 1725 NE Alberta St. as of Saturday.
Southwest
Restaurant chain McCormick & Schmick's has been sold to Landry's, Inc. for $131.6 million. The company operates The Heathman Restaurant, Jake's Famous Crawfish, Jake's Grill and Spenger's Fresh Fish Grotto in addition to their namesake restaurants.
Northwest
The highly anticipated restaurant from chef Cathy Whims—Oven and Shaker —is set to open for a few special dinners on November 22nd and 23rd, and savvy diners can grab a table for one of the first nights of service via LivingSocial's new Gourmet hub. In order to get in on the deal (cocktails and chef's choice tasting menu packed with Neapolitan pizzas, ham plates, meatballs and more for $65) head over to the Living Social Portland site.
North
Samurai Blue has opened on North Mississippi, dishing up bento, sushi, and hot and cold dishes (think spicy pork with Brussles sprouts and tuna with goat cheese and apple salad) in the former Lorenzo's Ristorante space (3807 N Mississippi Ave). The eatery also features creative sake cocktails like the Bogomip with coconut milk, lemonade, and sake.
'Burbs
The first Oregon location of vegan eatery Native Foods Café is opening Tuesday, November 8 at Bridgeport Village in Tigard. The California-based vegan chain dishes up homemade tempeh burgers, vegan nachos, crispy faux-chicken wings, and other plant-based treats from 11 am to 10 pm seven days a week. The restaurant will also offer free vegan cooking demos each month. Check out the Native Foods website for more info.
Got a food news tip? Send it my way at [email protected]!