FOOD AND DRINK EVENTS
Festive Foodie Beers
This Wednesday, Burnside Brewing and Breakside Brewery are debuting their experimental Harvest Ale—brewed with chiles, corn, and tomatoes.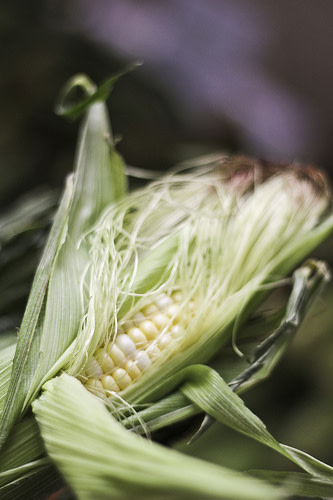 Move over vino, there's a new food-friendly sip in town: seasonal beers aren't just for pre-holiday fortification—they belong on the dinner table, too! In the spirit of foodie-inspired beers—on the heels of Breakside's series of chef-powered suds —brewers at both Burnside Brewing and Breakside Brewery came together to create an "experimental" harvest beer that is blurring the line between food and drink.
The malty golden ale was brewed with ten pounds of roasted New Mexico Hatch chiles, twenty-five pounds of roasted tomatoes, and fifty pounds of roasted Sauvie Island corn. Add a hint of lime zest, and you've got a whole farmers' market worth of flavor in your glass—perfect for pairing with all of those upcoming holiday meals.
Want to be among the first to try the Harvest beer? The collaborating brewers are throwing a party for its release this Wednesday at Spints Alehouse on NE 28th. The event will feature pints of the limited-production Harvest beer, along with Burnside's new winter ale Permafrost, Breakside's Festbier (a lager made in collaboration with Podnah's Pit!), and fall-hued food specials from Spints chef/owner Alyssa Gregg (think honey-glazed roasted veggies, spatzle with leeks and apple butter, pork schnitzel with sherry butter and cabbage gratin, and rabbit and pork sausage cassoulet with mint pesto).
Brewmasters Jason McAdam and Ben Edmunds will be on hand to answer any and all beer queries for the holiday-minded tippler.
Burnside/Breakside Collaboration Harvest Ale Release
When: Wednesday, November 9th from 5 to 8 pm
Where: Spints Alehouse 401 NE 28th Ave.; 503.847.2534