OPENING WEEK
First Look: Ambonnay
David Speer's Champagne bar Ambonnay has opened in Southeast's Industrial District, and we've got the first look inside the cozy spot.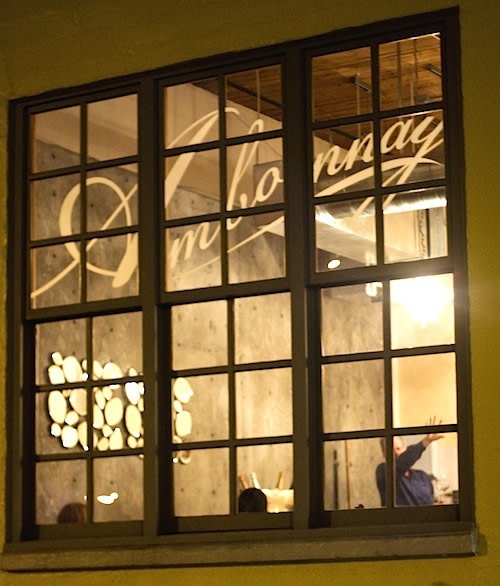 Walking into Ambonnay is like walking into a very small, very posh party. David Speer's new 20-seat Champagne bar in the Olympic Mills building (also home to the flagship Olympic Provisions) is decked out with sparkling chandeliers, mirror mosaics, gold walls, glittering panels of wallpaper, and a list of bubbly that will make any Champagne lover ready to sit and stay a while.
The comparisons to a glass of sparkling wine are almost too easy given Ambonnay's glitz and glamor, and the overall effect is an enveloping warmth and convivial atmosphere. On our first visit, individual parties around the bar chimed in on discussions of sparkling rosé, the need for more vegetarian eateries in Portland, and the great prices on Speer's menu.
In short, the space is less a spot for a quiet, romantic date and more a salon for like-minded sippers with a penchant for the good stuff.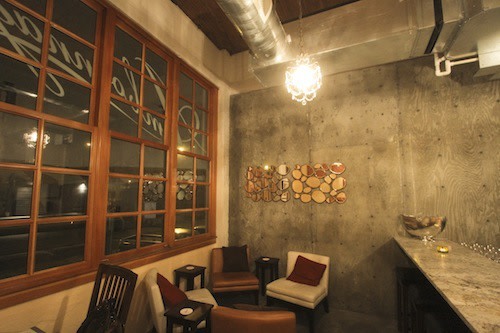 The List: Ambonnay offers 7 sparkling wines by the glass, with a rotating selection of three Champagnes and four international varieties. Currently, the list includes a golden-hued Piper Heisdeck Champagne ($10), Rive della Chiesa Prosecco ($&), Gruet Brut Sauvage Blanc des Blancs (from New Mexico!, $8), and a fruit-forward Austrian Huber Hugo Rosé ($7).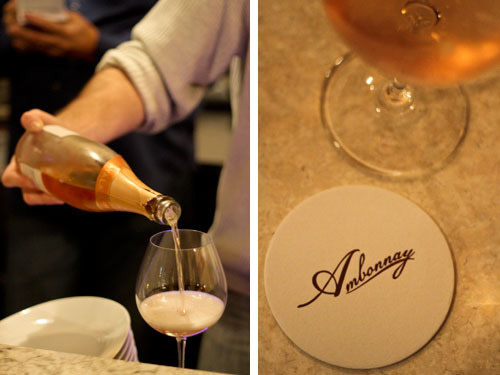 By the bottle, the list includes 38 Champagnes (ranging from a $49 bottle of Andre Clouet Silver Brut to a crave-worthy selection of "Prestige" Champages) and 12 sparkling wines from France, Austria, Italy, Spain, California and right here in Oregon.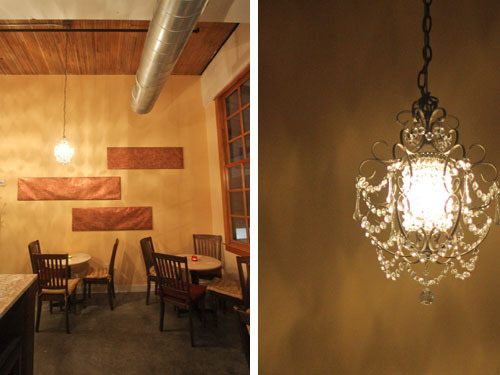 The Food Front: When we first sat down with Speer to chat about the project, he was hoping to pair a bounty of vegetarian dishes with his selections of international sparkling wines, but the room's size and clientele have inspired a shorter menu of still-vegetarian nibbles that let the wine be the star. Think composed cheese plates, fresh salads, olives, macademia nuts, and truffle popcorn.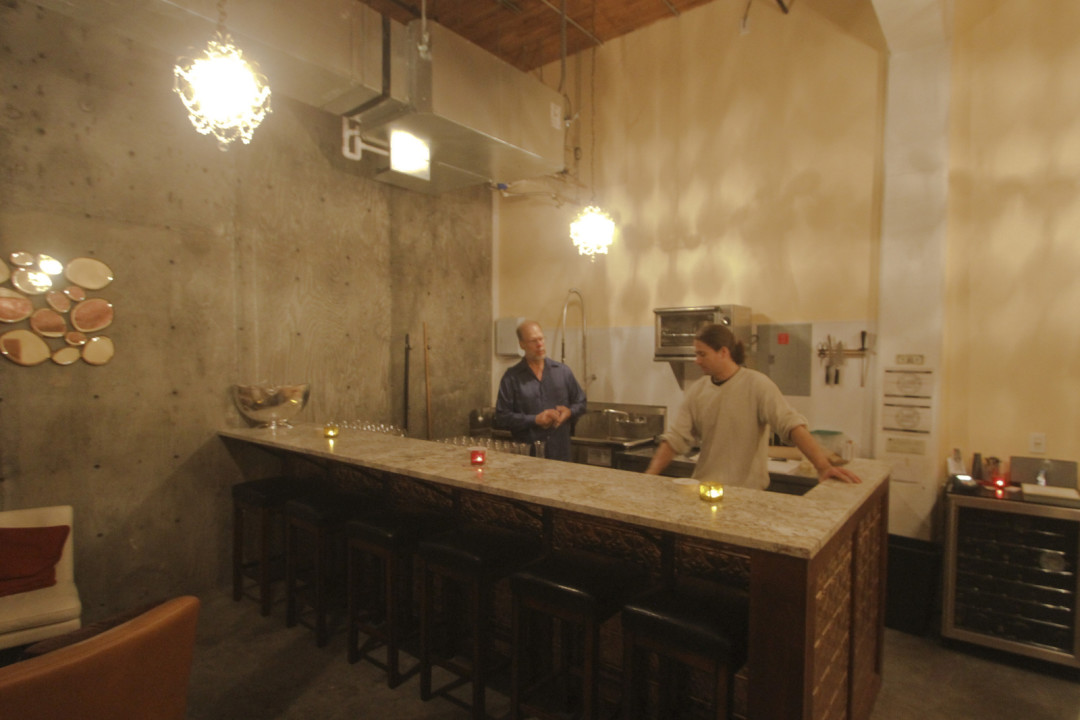 Ambonnay
107 S E Washington Street; 503-575-4861
Hours: Tuesday through Saturday 5 pm to 11 pm;
Sunday 1 pm to 8 pm. Closed Mondays.