OPENING WATCH
First Look: Milwaukie Kitchen & Wine
Inside Pascal Sauton's Main Street gathering spot stocked with comfy couches, wine, cheese, and plenty of local products.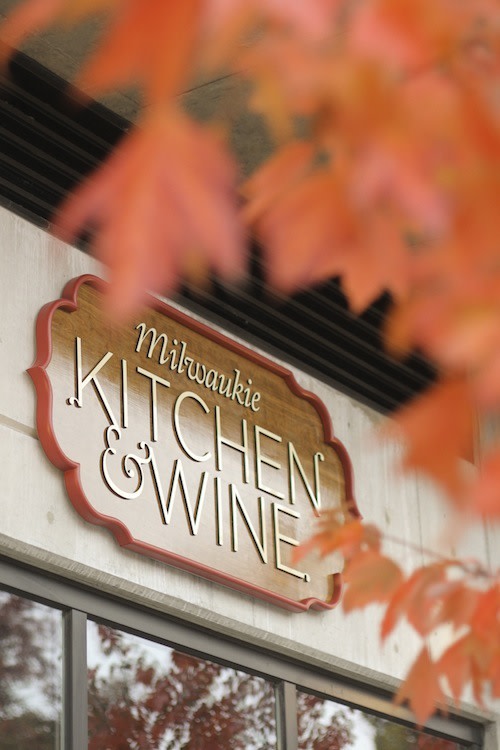 Milwaukie's Main Street may not be known as a foodie destination, but it's about to add a jewel to its culinary crown. Chef Pascal Sauton (formerly of farm-to-fork bistro Carafe) has put together a one-stop shop for wine lovers, home cooks, and lunchtime diners alike. We've got a sneak peak inside Milwaukie Kitchen & Wine, the epicurean gathering spot opening Wednesday, November 16.
The 2,500 square foot space is divided into four main sections:
1) Prepared Food: When you enter, you're face-to-face with the open kitchen, Ristretto Roasters coffee counter, and deli case filled with a daily-rotating selection of salads, house-made charcuterie, sandwiches, and to-go dinner entrees. For those with a sweet tooth, pastry chef Kir Jensen (of Sugar Cube fame) will be baking up desserts and sweets while her cart is on hiatus for the winter.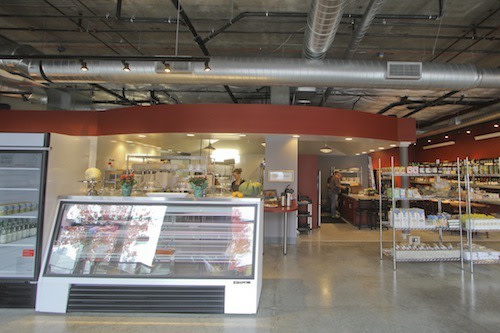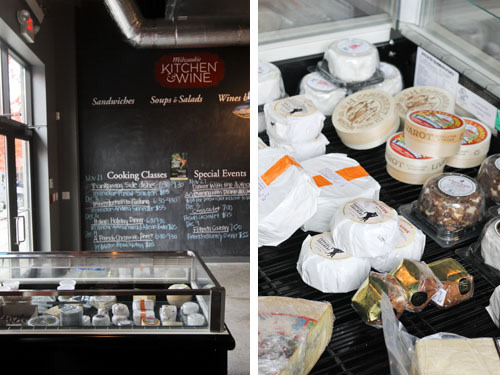 2) Wine and Specialty Foods Shop: The well-curated international wine selection (including a massive Oregonian section) spans an entire wall, and freestanding shelves of edible goods—like Olympic Provisions charcuterie, imported pastas and olive oil, and salts from The Meadow —are a glimpse at the retail selection that will continue to grow in coming months.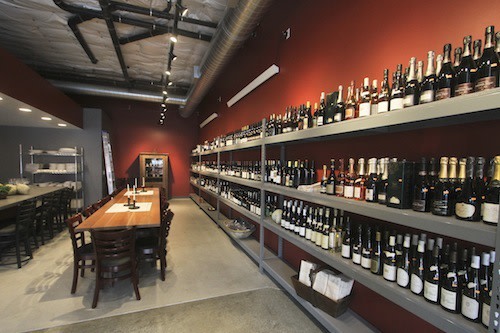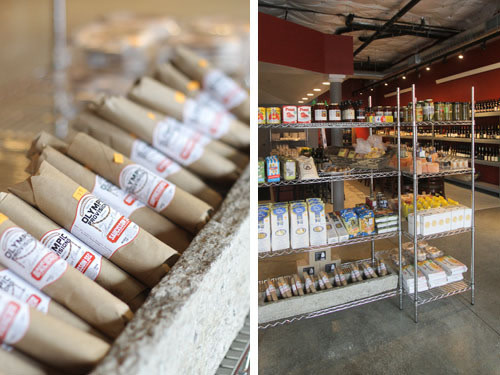 3) Classy Kitchen Classroom: Near the back of the shop, a full teach-in kitchen has been set up for culinary classes and cooking demos taught by Sauton and his friends. You can sign up for sessions—like Thanksgiving Side Dishes on November 21 and Italian Holiday Dinners on December 16—online starting this week.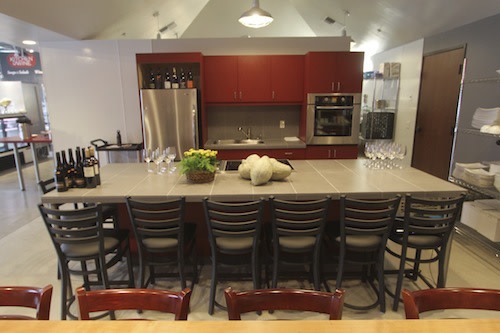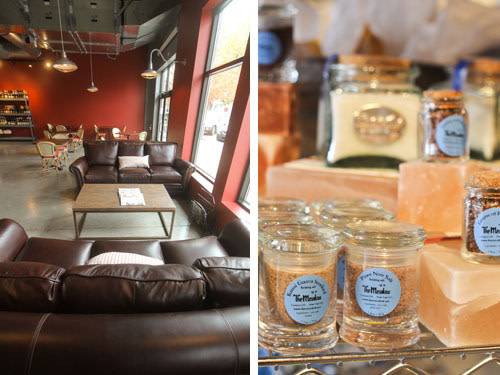 4) Ample Seating: It's obvious that the good folks behind Milwaukie Kitchen & Wine want you to come in, grab a snack, and stay a while. Two large leather sofas (complete with newspaper and magazine rack) and plenty of small tables line the sidewalk-view windows.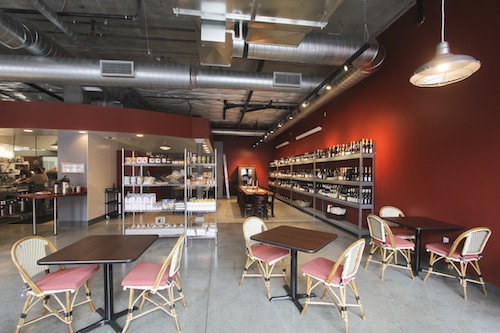 Stop by on Wednesday for lunch, grab a cup of coffee, or browse for appetizers and a bottle of wine for Thanksgiving. Sauton and his team will be on hand to make you feel right at home.
Milwaukie Kitchen & Wine
10610 SE Main Street in Milwaukie; 503-653-3228
Open 8 am to 7 pm everyday starting November 16