FOOD AND DRINK EVENTS
Olio Nuovo in Oregon
Each year, olive oil producers in Italy and around the world celebrate the release of fresh oils straight from the press. We've got a peak at Oregon's own Olio Nuovo festivals for your dining, dipping, and drizzling pleasure.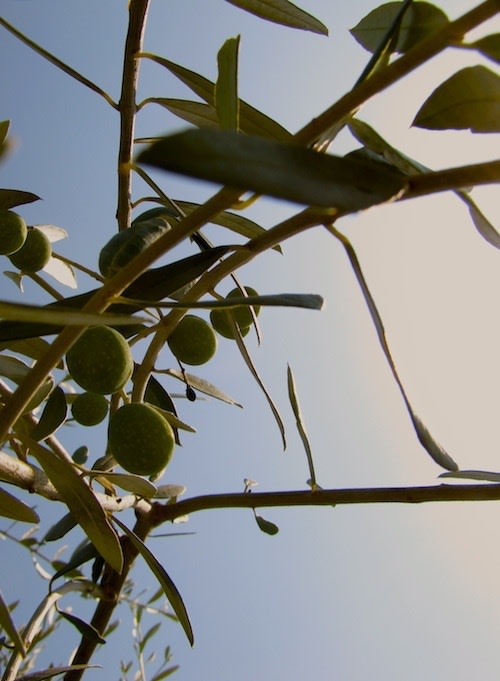 Most Portland chefs and home cooks have jumped on the extra virgin olive oil bandwagon, eschewing bland "vegetable oil" for her fragrant, flavorful cousin. But there's another level of oil connoisseurship that's been greatly limited to the olive orchards of Tuscany, save for a few devoted followers here in the states: Olio Nuovo, or new oil, is a horse of a different color.
Unlike aged olive oils (like most you'll find in the grocery store) new oil is freshly pressed, bright emerald green with a zesty bite, and a few people right here in Oregon want you to try it.
Local Italian food guru Cathy Whims throws an annual party at her Southeast Portland eatery Nostrana, complete with new oil tastings and food specials. Whims arranges special shipments of freshly pressed Italian oil straight from the producer, so it's as fresh as it gets (outside of Italy, of course).
This year, Nostrana's Olio Nuovo festival includes a cooking class and dinner revealing the history of olio nuovo, cooking demonstrations, and the top tips for using new oil in the kitchen from Whims herself (Sunday, December 11, from 12:30 to 3 pm, $85).
On Monday, December 12 at 6 pm, Nostrana will host a Olio Nuovo feast with wine pairings, including beef carpaccio, grilled Calamario chickpeas with Olio Verde Novello, and more ($85, with wine pairings). A special menu is also available throughout the week of December 12, including flights of three peppery, fresh oils paired with savory and sweet dishes (prices vary). Reservations recommended for all events, call 503.234.2427.
Want to try some oil that's literally fresh off the presses? For the past few years, the Oregon Olive Mill has been churning out home-grown new oil for a harvest festival unlike any other. The Durant Family, located in the heart of the Willamette Valley wine country, have been harvesting Oregon olives since 2005. What was initially an outlandish experiment has turned into 13,000 olive trees and the Northwest's largest olive mill. They'll be celebrating the first pressing of this year's Oregon olive oil this weekend, November 18th through the 20th, with their third annual free festival for all.
Oregon Olive Mill's Olio Nuovo Festa
What to Expect: Tastings of a variety of freshly-pressed oils, an up-close look at modern olive oil production, and a cookbook signing from Ashley Gartland, author of Dishing Up Oregon.
When: Friday through Sunday, November 18-20, 11 am to 4 pm daily.
Where: Oregon Olive Mill, 5700 NW Breyman Orchards Road, Dayton, OR; 503-864-2200
How Much: Free! Fresh olive oil will also be available for purchase. Cin cin!