BREAKING FOOD NEWS
Paleys Plan New Downtown Location
Portland's famed food-lovers Vitaly and Kimberly Paley are close to signing a lease downtown, bringing two concepts under one roof.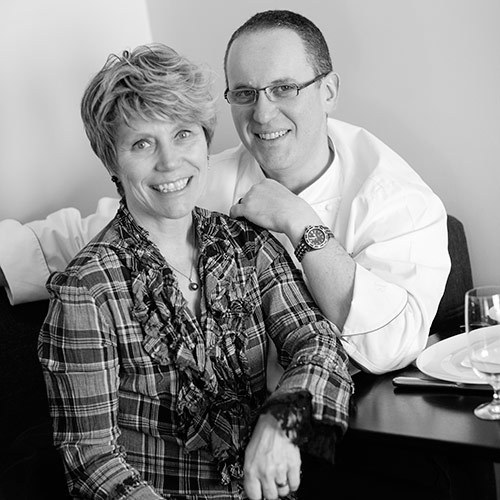 Fifteen year ago, Vitaly and Kimberly Paley helped jump-start a new Oregon cuisine in a revamped Victorian house fed by rigorous French techniques, local farmers, and a dinner party vibe. Now, the owners of Paley's Place are itching to explore hidden passions and fresh, casual directions in this incubator city.
Eat Beat has learned the Paleys are close to signing a lease in downtown Portland. The undisclosed location, confirms Vitaly Paley, would house two concepts far removed from their current dinner-only, French-Northwest bistro restaurant.
One possibility on the table: fry bread tacos in multiple innovations. Paley has kicked around the idea since he debuted the concept at a Laika film studio holiday party last year. The four-dish menu was the talk of the night, with the likes of elk hot dogs with huckleberry mustard and pork belly bahn mi, all wrapped in Native American flatbread. Food writer Mike Thelin called it "the best thing I ate all year."
Let's hope this is the moment. Stay tuned.