OPENING WATCH
Aviary's Bar Opens New Year's Eve
The long-awaited Aviary bar is set to open this weekend, complete with signature drinks and happy hour specials.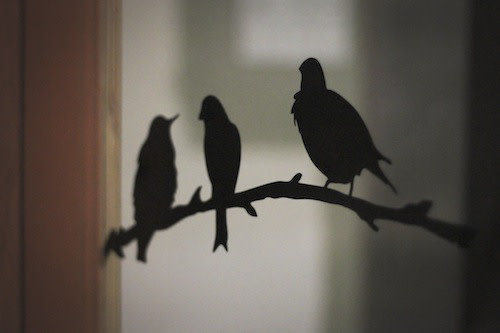 Portland darling Aviary is about to get even more dear. The recently-reopened restaurant's full bar is opening December 31st, and is sure to become a go-to spot for drinks and small plates on Northeast Alberta.
Can I Get An Amen?: During Aviary's post-fire reconstruction, chefs and owners Sarah Pliner, Jasper Shen, and Kat Whitehead decided to expand into a former church space to the rear of the restaurant. The addition includes the new bar (complete with reclaimed wood from the church) and a private dining room that can seat up to sixteen guests.
The Drinks: The new bar's cocktail list includes classics as well as sips inspired by the season. Look out for the Rosemary's Pony (with R:1 rye, Cointreau, rosemary lemonade, Fee orange bitters, and dried pear, $8), the House Rules (with Ransom Smalls gin, Dolin white, cocchi Americano, absinthe ordinaire, and white soda, $8), and the One Night In Bangkok (with Monopolowa vodka, kafir leaves, lime, simple syrup, sesame glass, $9) that will surely pair well with Aviary's inventive Asian tastes.
The Man Behind the Bar: Aviary's new bar manager, Ross Hunsinger, brings years of experience shaking up drinks throughout Portland. Having worked behind the bar at clarklewis, Siam Society, Seres Restaurant, and McMenamin's Kennedy School, Hunsinger is used to pairing his signature drinks with a full variety of cuisines.
Get Happy, Alberta: To celebrate the launch of the new bar, Aviary is debuting a weekday happy hour that will serve as a perfect intro to Aviary's creative dishes. Monday through Friday from 5 to 6 pm, happy hour diners can enjoy $2 oysters, $4 chicken liver toast, $8 oxtail croquettes, and $5 pumpkin tempura. On the liquid side of things, specials include $5 cocktails, $5 "premium" well drinks, $5 wine by the glass, and $3 pints of draft beer. Cheers!
Aviary 1733 NE Alberta St.; 503.287.2400
Dinner: Monday through Thursday from 5 to 10 pm, Friday and Saturday from 5 to 11 pm.
Happy Hour: Monday through Friday from 5 to 6 pm.