Christmas Shopping
Bar Pilot's Gift Guide #2
Treats from the Cookie Pedalers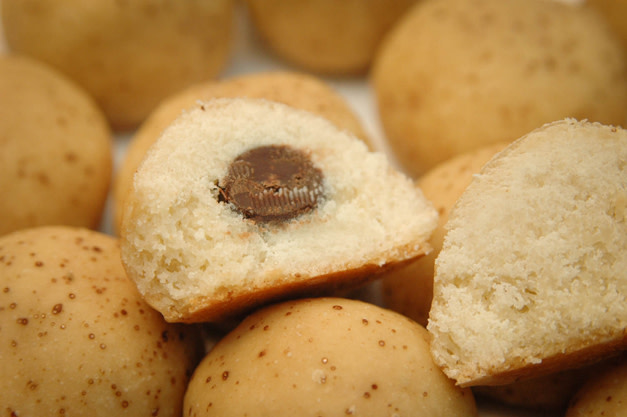 In the chaos of all the holiday cooking, who has the time to bake their own delicious cookies designed around a moderately obscure reference from a classic cult film? Yeah, me either. Thank the nondenominational heavens, then, for local cookie goddesses Cookie Pedalers, a local start-up that delivers cookies to your door via bike. If you want to cut down on your seasonal spending and your carbon footprint, order up a dozen or so of "The Dude", a boozy spin on a classic Russian tea cake named for everyone's favorite well-meaning stoner protagonist from The Big Lewbowski. This butter cream-infused cookie hides a chocolate-covered espresso bean in its center, and gets topped off with a Kahlua-espresso glaze. (It's glazed after baking BTW, so the Kahlua is not baked out and adds a real kick!) You can have 15 delivered—in a compostable cup, no less—for a mere $13. Cheap, hooch-frosted cookies biked to your doorstep. Dude! What more do you want, Portland?!
Since December 2009, Cookie Pedalers Teal Smerlinder and Molly McCarthy have been cooking up scrumptious sweets directly from their baking space at Mt. Tabor Theatre and into the hearts (and arteries) of sweet-toothed townies. According to Teal, they strive to offer "everything from vegan to bacon"—and that's no hype. For the perfect snack for your allergy-prone cousin Sage, "The Hippie Douchebag" is vegan and gluten-free: a delectable sweet coconut-curry macaroon dipped in chocolate. At the other end of the spectrum lies "The PBR (Portland Bacon Roll)" a maple/bacon/chocolate invention that is genuinely (not just ironically) delicious. Cookie Pedalers offers over a dozen varieties, including a 3-lb. cookie cake. Not sure what to get? Try the random assortment sampler plate for a mere $15.
For your out-of-town loved ones, they will also ship orders all across the country for a flat rate. Cookie Pedalers is available for deliveries and catering jobs until December 21, then will reopen after New Year's.
This is the second in an ongoing series of Christmas gift ideas for the imbiber on your list. From costly to cut-rate, we'll try to find a budget for every bank account. Any gifts that are not met with an immediate display of genuine enthusiasm can be dropped off at the Portland Monthly offices. Be sure to include the receipt.