BREAKING FOOD NEWS
Christopher Israel's New Project
Christopher Israel and Kurt Huffman look to open a Mexican restaurant in downtown Portland.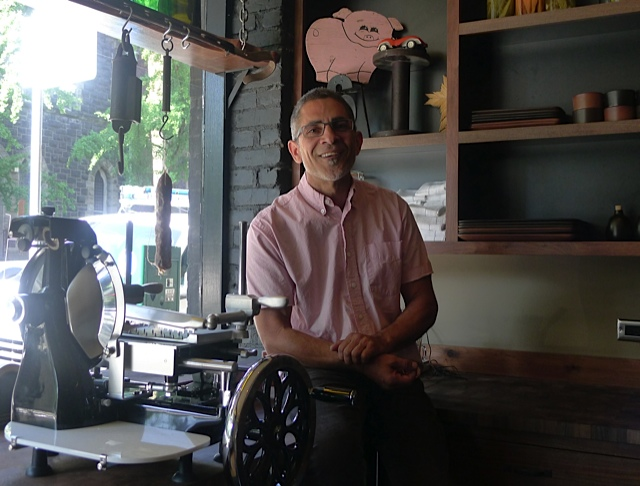 As far back as the 1990s, even as he helmed the iconic Zefiro in Northwest Portland, Christopher Israel was dreaming about opening a little taco joint. Now it looks as if he'll get his wish, and it won't be so little.
Israel and his Gruner business partner, Kurt Huffman, hope to sign a lease this week to take over the spectacular failure that was Pinot American Brasserie at 1205 SW Washington St. The plan is to serve "great tacos, guacamole—the simple things people crave," says Huffman, backed by a rollicking bar.
Pinot American Brasserie closed last summer as another doomed idea to stage fine dining in Portland without the key ingredient: fine. Investors in the project are backing Huffman's ChefStable company in the new Israel-led Mexican food project. Huffman plans to slice up the 200-seat-room into two discreet arenas: one side for dining, one side for a new ChefStable project. Huffman hopes to create a new home for special dinner events, chef's collaborations, and classes from Portland's growing culinary entrepreneurs.
ChefStable is clearly on the move, tapping into Portland's wealth of independent talent looking for opportunities. Oven & Shaker in the Pearl District and Interurban on N Mississippi opened in recent weeks. Wafu on SE Division launched in the fall, and Ox, Gregory Denton's new Argentinian restaurant doesn't open until next spring—and it already feels like a hit.
Stay tuned for details.